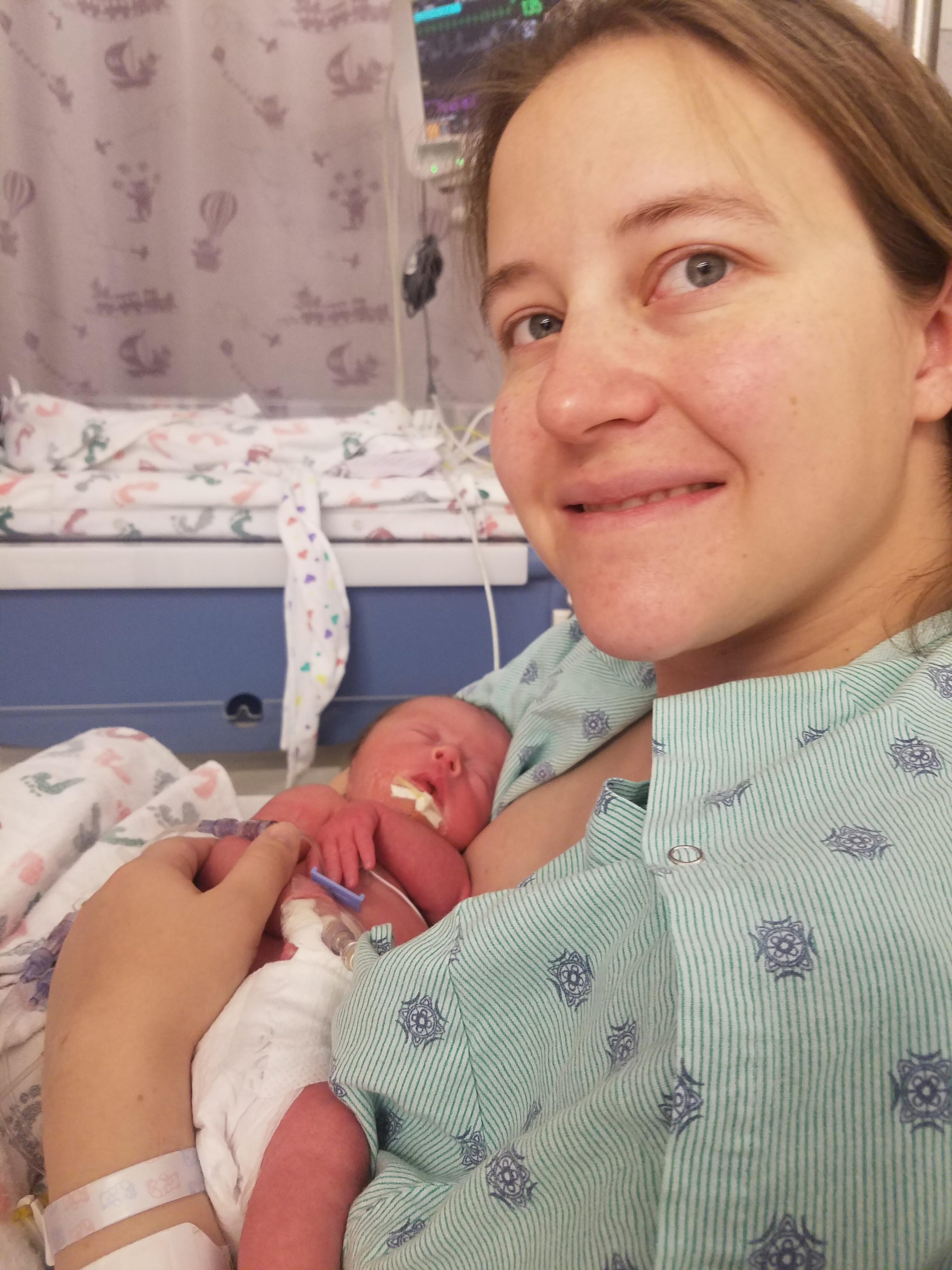 (Since the writing of this letter, Dawn and Jon welcomed their daughter, Meg, into the world! We look forward to welcoming them home.)

Dear St. Paul's Family,
Thank you for your support and generosity as we navigate this difficult time. We have been overwhelmed by the many ways and amount of support we have received from all of you, including phone calls, emails, musical recordings, financial support and cards.
As most of you know, at the beginning of July while on a brief trip to California Dawn suffered a significant bleed and was rushed to a local hospital. At barely 6 months pregnant we were terrified that we would either lose the baby or have to deliver that night. By the grace of God and skill of the doctors neither of those occurred and
5 weeks later
our daughter is still growing inside Dawn. However, due to the high risk of additional complications Dawn will remain in the hospital in Berkeley, Ca until our daughter is born.
This moment turned our lives upside down in ways we never imagined. Although we are still wrestling with challenges on many levels, we are trying to see the gifts and lessons that God has laid out for us.

We won't go through the whole list but here are a few. The biggest blessing is that our daughter is safe. On that initial night we were able to get the care we needed quickly and that regardless of any turns Dawn's body has taken, the baby has remained unaffected. We are blessed that Jon was able to arrange to work remotely, so we can remain together in Berkeley. We are blessed by the level of care provided by the Doctors and Nurses at both hospitals.

Some lessons we are learning are things are things we have been told and told others many times but sink in at a deeper level now, such as our plans are not necessarily Gods plans and to take life one day at a time. We are learning about ourselves, and relationships with those close to us.

The biggest thing that fits into both of these categories is how vast our support network is and how significant a part the St. Paul's community plays in that network.
Thank you,
Dawn and Jon Paulus