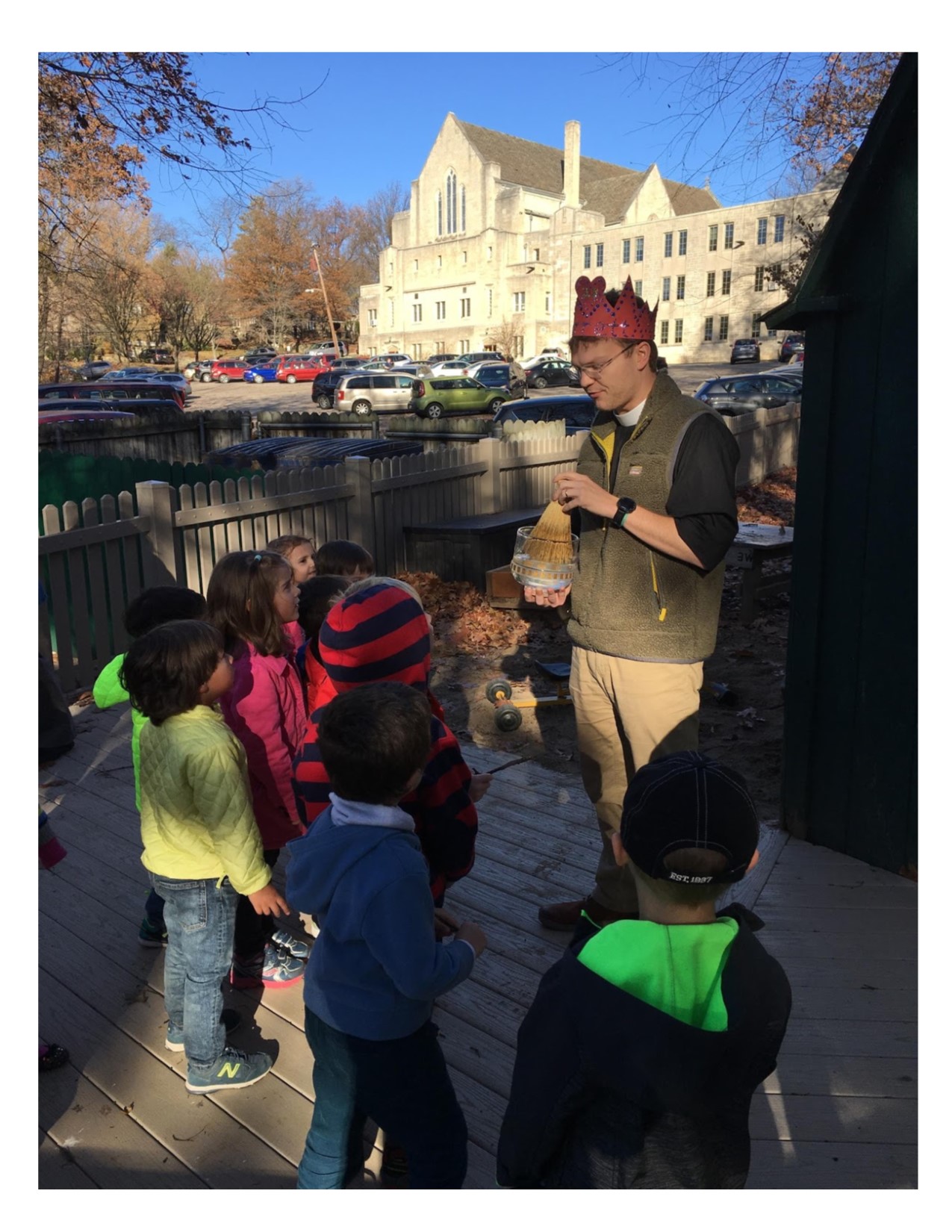 A reflection by the Rev. Garrett Yates
Assistant Rector; Chaplain to St. Paul's Nursery School
There's a principle in chemistry I recently read about where sometimes two elements will simply lie side by side inside a test-tube and not unite until sufficient heat is applied so as to bring them to a high enough temperature where unity can take place.
That's a wonderful metaphor for Advent.
Advent is about getting in touch with our longing. It's about letting our yearnings raise our spiritual temperatures so that we are pushed to eventually let down our guard, hope in new ways, and risk intimacy.
Feeling longing is at once life-giving and unsettling. We long to feel that our horizons lie beyond what we possess, that our future could be better than we had hoped, and yet, one of the central and pained cries of scripture is "How long, O Lord?" - waiting for this future isn't exactly fun, or convenient, or easy.
I still remember my cousin asking me once, rather straightforwardly: Garrett, for what are you waiting?
Uhhh…..
I didn't have an answer. I mean sure, I was waiting to finish seminary so that I could get a job, and I was waiting for my last student loan check to clear, but these didn't feel like adequate answers. Waiting is different than longing - we wait in lines, in traffic, and for the call back from our brother. Longing, on the other hand, is waiting with desire underneath it. Longing is the lifeblood, the energy behind our waiting.
Advent, for me, is not really a spiritual recommendation for practicing longing. There isn't a spiritual practice for longing, and there aren't likely to be written many books on this topic. Longing isn't so much a practice, as it is the ground floor of our being, how we've been constituted. It was St. Augustine who so famously said: "Our hearts are restless until they rest in you." This restlessness, this longing is what makes us who we are. There is an incompleteness in us that longs for unity, and wholeness, and life. In other words, God.
So, for what are we longing?
Justice in our city….
Reconciliation with a loved one....
To be kinder to our children and to ourselves…
For the restoration of the earth….
More courage….
If we let ourselves feel our longings we allow our spiritual temperatures to rise, and we will find ourselves growing closer to one another. And of best of all, at the heart of our longings we will sense God's own longing - the fire and the energy of his love that longs for nothing more than to be united with us.