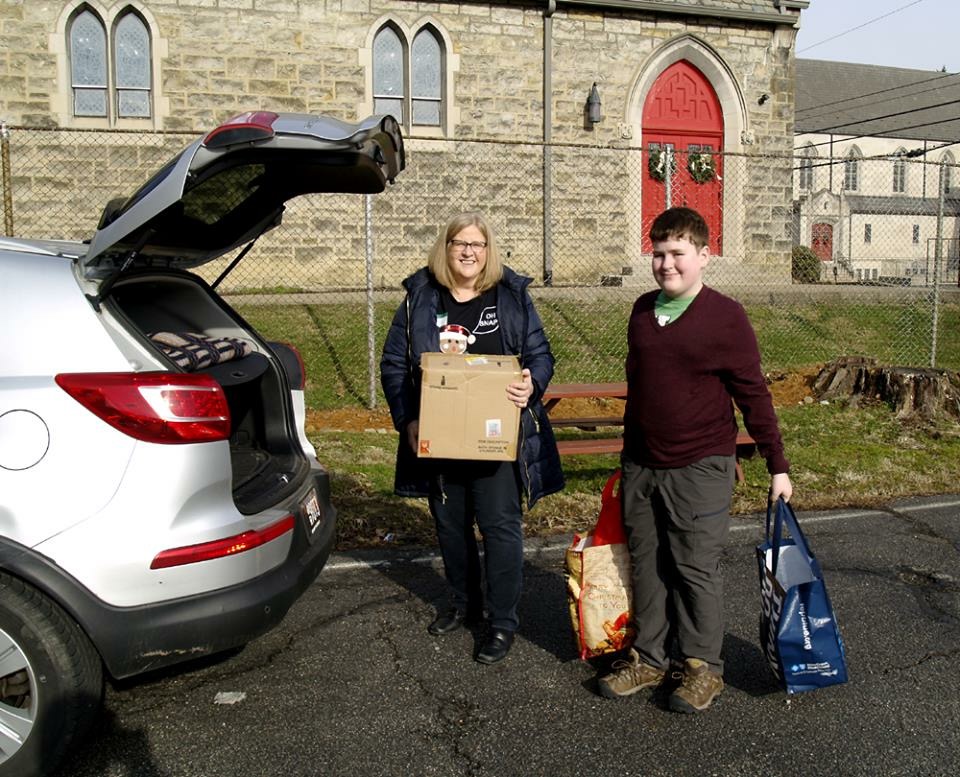 Mission Work Day for the Whole Family January 21, 2019, 11am – 1pm All ages can help with this great service project, packing breakfast bags for the Severe Weather Emergency Shelter, downtown Pittsburgh. Come for some, or all, of the time! If you have any questions, contact Paul Barker, [email protected]
---
Food Pantry Weekend is February 2&3. Please remember to bring your non perishable food contributions to the altar at the service of your choice November 4-5.All canned, jarred (plastic please) and boxed items are appreciated, but the pantry has asked for some specific items which will be included in their holiday deliveries. They are canned pineapple, sweet potatoes, onion rings, mushroom soup, green beans, jar of applesauce, box of cake mix, and a can of icing.Other needed supplies are paper products and personal items (toothpaste, shampoo, etc.). Thank you very much for all your past contributions.
---
Do you have any jewelry you don't want? Did you find any spare small jewelry boxes while cleaning up after the holidays? Claudia Circle needs them for the rummage sale (preferably boxes with the white lining intact)! You can drop them off in the office. Thank you in advance!

---
Church of the Atonement would like to thank St. Paul's for their support and friendship in making this year's 'Free Christmas Day Dinner Deliver & Open Dining Room' a tremendous success. Atonement served over 300 dinners to seniors, shut-ins, ill, disabled, Veterans, military service members, first responders and community members this year – a new high for us. It felt like the miracle of the seven loaves and fishes! We couldn't have done this without your spirited volunteers, vigorous marketing and communication efforts, community outreach and donations. Thank you for helping us share the joy of the season with so many in need.
Blessings to all in the New Year,
Your friends at Church of the Atonement
---
Healing service Jan. 18 As part of an ongoing attempt to continuing working on ways to reach people who feel rejected by organized religion, the Rev. Julie Smith will host the second in series of planned healing services at 6 p.m. Jan. 18 at St. Stephen Episcopal Church, 600 Pitt St., Wilkinsburg.

It's part of what's being called an effort to work on ways to reach the "Nones" --- our family, friends and neighbors who feel rejected by
organized religion and identify their own affiliation as "NONE." This includes millennials, immigrants, members of the LGBTQ community
and anyone who is feeling pushed away from the love of Christ by cultural and political forces.

Refreshments and conversation will follow. If you are interested in attending, please email [email protected].

---
Plastic in the oceans kills over a million sea birds, 100,000 marine mammals, and countless fish every year, according to the National Oceanographic and Atmospheric Administration. Plastic chemicals can be absorbed in our bodies—93 per cent of Americans age six or older test positive for BPA, which can cause cancer and birth defects, according to the National Institute of Environmental Health Sciences. Our tap water and bottled water are both loaded with microplastics. Following up on the Diocesan Convention resolution which recommends that "each parish encourage its parishioners to recycle, reuse and reduce their uses of water, electricity, gasoline and other fossil fuels, and plastics, which are polluting the ocean," the Social Justice and Outreach Committee encourages all parishes in the diocese to take part in the Single Use Plastics Challenge, to reduce reliance on single use plastics such as plastic grocery bags and Styrofoam cups and plates.

The Diocesan Social Justice and Outreach Committee is collaborating on the "What's SUP Challenge" with committees of the Pittsburgh Friends Meeting House and the First Unitarian Church. We encourage all members of the diocese to help plan at a kickoff event beginning at 1:30 at the Friends Meeting House, 4836 Ellsworth Ave, Pittsburgh, PA 15213, on Sunday, January 20th. This event will involve education about the dangers of plastics and possibilities for alternatives, forming teams of people pursuing similar goals, watching the movie "Bag It" together, and refreshments. In future months we hope to tour a recycling facility and learn the limitations of recycling, share our successes and what we're all learning, and hold a SUP-less supper to celebrate. For more information, contact Marianne Novy at [email protected]