Nah nah nah nah...Hey Jude…. The final chords of the Beatles Mass have been strummed and as the music echoes in my mind I am excitedly looking ahead to all we have planned for the program year at St. Paul's! No matter your musical inclination, there is a place for you in a St. Paul's ensemble.
Read on to learn more about all we have to offer. As you read, please take note of a few updates and changes affecting our Children's Choirs and Youth Praise Band. Please contact me at [email protected] if you (or your child!) would like to join an ensemble, or with any questions you may have. Looking forward to another year of musical memories!
Children's Choir Interest Meeting on Sunday, September 9th at 10:45 am in the Choir Room. After meeting your child's Sunday School teacher, come up to the Choir Room to learn more about our wonderful children's choirs!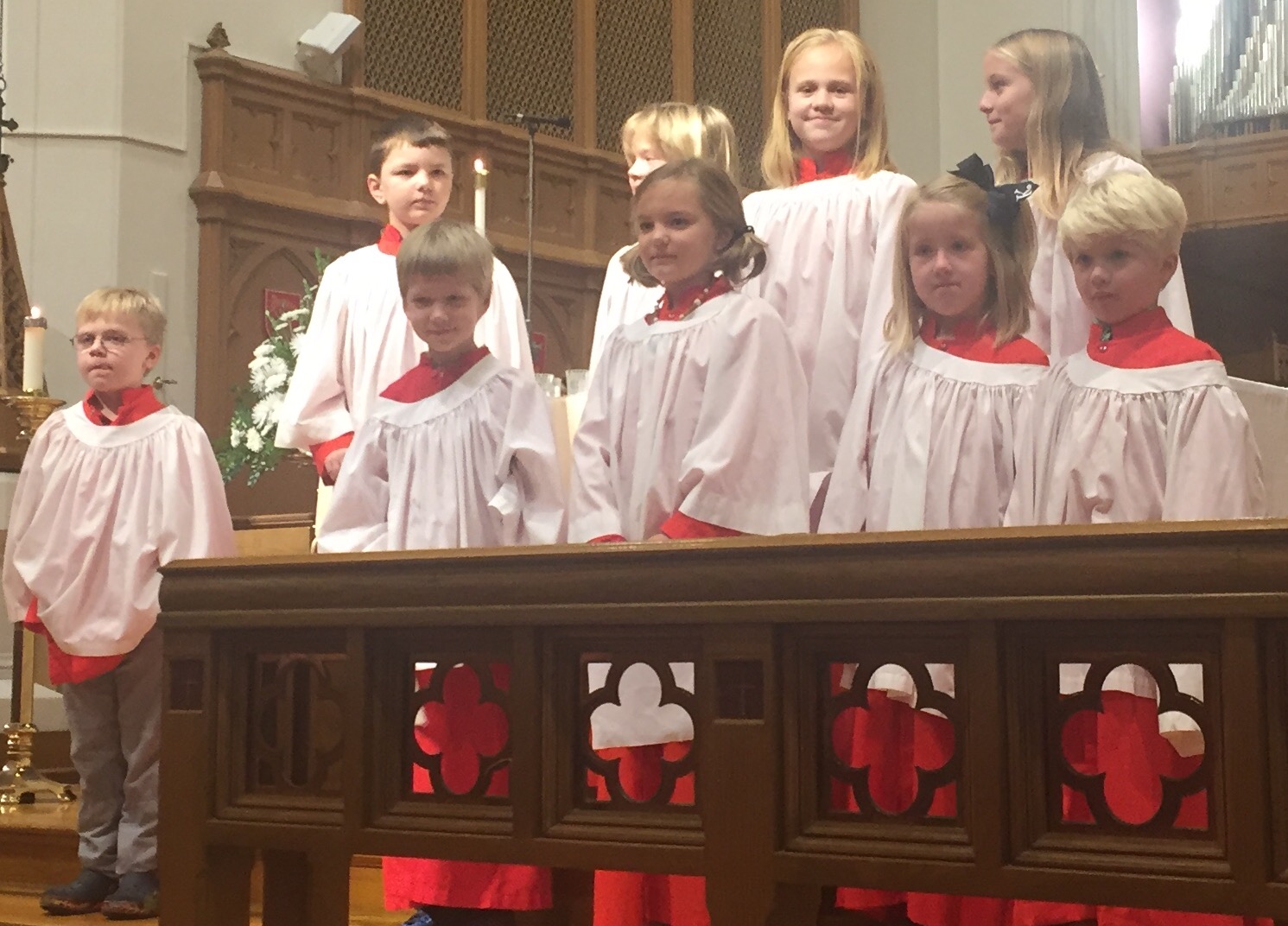 Good Shepherd Choir
Children from Pre-K through 3rd Grade are invited to sing as part of our newly formed Good Shepherd Choir! Good Shepherd Choir will rehearse on occasional Sunday mornings at 10:45 am, concurrent with Canterbury Choir. This group will be led by intern Christina Adams with support from Music Assistant Christin Cooper. This choir will provide a training experience for young choristers, and will provide children with an opportunity to sing for special services throughout the program year. Our first meeting will be on Sunday, September 16th. Hope to see you there!
Canterbury Choir
All Children and Youth in Grades 4 - 8 are invited to sing with our Canterbury Choir! This newly expanded ensemble will provide opportunities for young singers to take on two and three-part choral repertoire and sing periodically for both the 8:45 and 10:45 services. This choir is led by Music Assistant Christin Cooper and will rehearse at 10:45 am in the Choir Room on a weekly basis. Our first rehearsal will be on Sunday, September 16th. Hope to see you there!
Youth Praise Band Joins 8:45 Ensemble
Calling all musically inclined St. Paul's Youth! All current and potential Youth Praise Band members are invited to perform each week as part of our newly expanded 8:45 Ensemble! If you love to sing or play an instrument, there is a place for you here. Youth Praise Band members will be featured weekly on special music for Communion or the Offertory, while also being integrated into our larger, intergenerational ensemble. This group will also form the foundation for our special music services like the U2Charist and Beatles Mass. The fun begins on Wednesday, September 12th at 7:30 pm in the church. Hope to see you there!
Handbell Choir
Handbell Choir is open to all St. Paul's youth and adults who'd like to venture into the unique musical world of handbell ringing. Our handbell choir provides a wonderful variety of musical offerings for both the 8:45 and 10:45 services throughout the program year. We rehearse most Sundays at noon, following the 10:45 service. Please join us for our first meeting on Sunday, September 16th. No experience is required, but a sense of humor is a must!