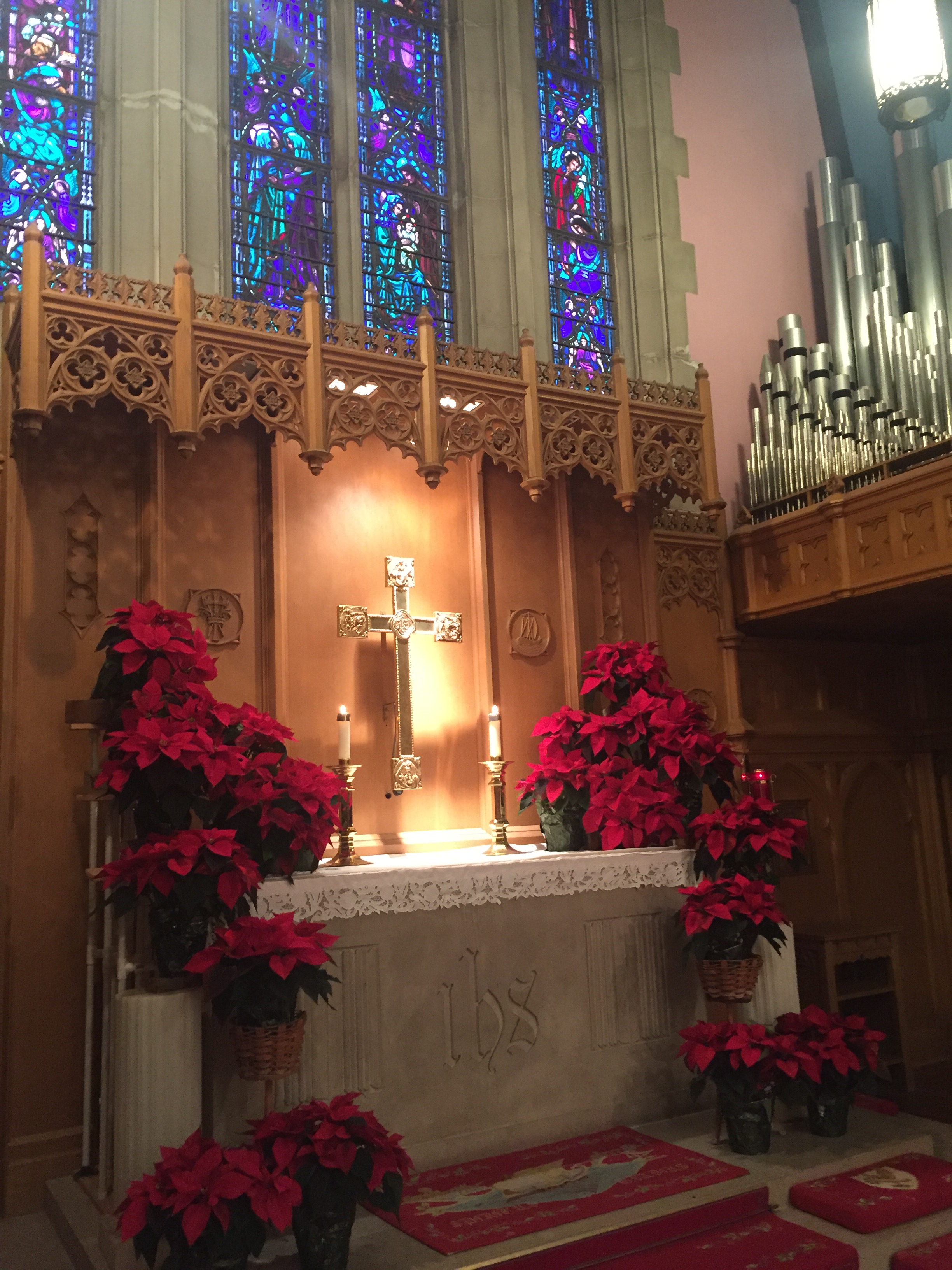 Monday, December 24, Christmas Eve
2:00 p.m. Holy Communion Church with music
4:30 p.m. Holy Communion & Pageant Church with music
8:30 p.m. Christmas Music Church / 9:00 p.m. Candlelight Holy Communion Church with orchestra

Childcare is available in the Nursery at the 2pm & 4:30pm services.

Mt. Lebanon Police have given permission for on-street Washington Road parking on Christmas Eve.


Tuesday, December 25, Christmas
10:00 a.m.Holy Communion with music
at Old St. Luke's, 330 Old Washington Pike, Carnegie, PA 15106

Saturday, December 29
6:00 p.m. Holy Communion Chapel
Sunday, December 30, First Sunday After Christmas
8:00 a.m. Holy Communion
Chapel

9:45 a.m. Holy Communion, Christmas Lessons & Carols
Church