Thanksgiving Outreach - Premier Park in McDowell County is a 501(c)(3) nonprofit in Welch, West Virginia, that provides badly-needed affordable housing. Our mission partners, Christ Episcopal Church in Bluefield, have been serving the people who live there. Unfortunately, Premier Park's offices are badly in need of supplies in order to serve its residents. This Thanksgiving, can you show thanks by helping lend a hand? There is an Amazon wish list set up here. You can visit the page, purchase an item, and it will be sent to Premier Park. Items include USB drives, thumb tacks, paper - many of the items cost only a few dollars. Contact [email protected] with any questions!
---
Volunteers Needed for Diocesan Convention: Friday evening November 9, & Saturday morning and afternoon November 10. Click here to sign up! We need people to help serve meals, and to guide visitors in the building.
---
Food Pantry Weekend is November 4 & 5, and December 1 & 2 Please remember to bring your non perishable food contributions to the altar at the service of your choice November 4-5.All canned, jarred (plastic please) and boxed items are appreciated, but the pantry has asked for some specific items which will be included in their holiday deliveries. They are canned pineapple, sweet potatoes, onion rings, mushroom soup, green beans, jar of applesauce, box of cake mix, and a can of icing.Other needed supplies are paper products and personal items (toothpaste, shampoo, etc.). Thank you very much for all your past contributions.
The pantry is also looking for drivers to help make Christmas deliveries. If you are interested in this one-time event or helping on a regular basis, please call June Hanraty 412-668-0245.
---
Free Concert For a Loving Community

Our next Friends of Music Concert on Sunday Nov. 18 at 4:00 pm is different from all others. If you enjoy the songs of indie pop, the free expression of jazz and the rhythms of slam poetry, this concert is for you! Why? - "Because it is a concert of unity!" This multi-faceted celebration of community, and love across difference features a free performance, including:
WYEP Award-Winning Singer Songwriters:
Jess Klein, singer-songwriter found her home in the Pittsburgh music scene, doing what she does best: playing great music, supporting other women musicians, and making true friends wherever she goes.
Dan Styslinger is a multi-instrumentalist, composer, producer, and educator based in Pittsburgh, PA For more information, visit www.DanStyMusic.com.
Sherrika A Mitchell is an award-winning Slam Poet. When not traveling to compete in or judge slam poetry competitions, Sherrika serves as Student Activities/Residence Life and Coordinator of Diversity programs at Penn State Beaver.
Lee Robinson, our Jazz Artist in Residence is one of Pittsburgh's premiere jazz artists. His performance will include solo and ensemble work with in-house jazz musicians plus providing improvised accompaniment to Sherrika's slam poetry.
The Sacred Bridge Interfaith Choir under the direction of Cantor Rena Shapiro.

Co-sponsored by
NAT28 Music Ensemble
State Representative Dan Miller
Bower Hill Presbyterian Church
Unitarian Universalist Church of the South Hills
Temple Emanuel of South Hills
We are excited to be part of a community working to end discrimination, as loving our neighbors is one of our most cherished values.
---
CLEAR PA Certification Board Wednesday, November 14, 2018 at St. Paul's. 8:30am Registation & Breakfast, 9 – 10:45 Recovery Speaker & Presentation. Learn about working in the addication field. The PA Certification Board certifies addiction counselors, clinical supervisors, prevention specialists, ancillary addiction workers, recovery specialists, peer specialists, and family recovery specialists. Free, but please RSVP to [email protected],com

---
The December Messenger will be emailed November 28, 2018,
with more information about Advent Outreach Opportunities!
In the meantime, mark your calendars for these upcoming ways to care.
---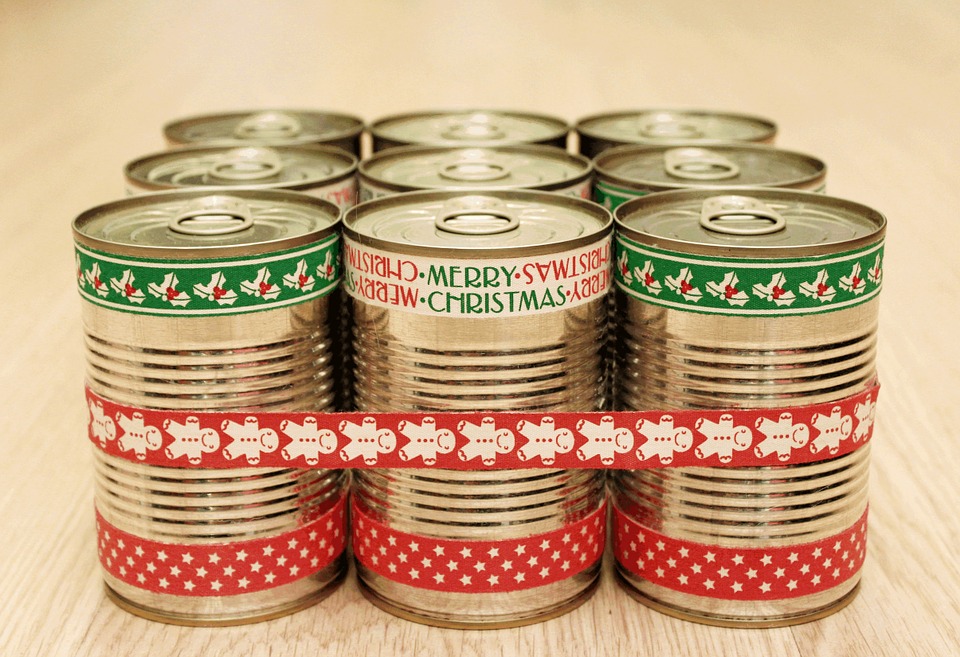 Reverse Advent Calendar
Many of us have seen (or even use) a traditional Advent calendar. In it, we count down the days until Christmas by opening a window on a paper calendar each day, to reveal a new surprise. When I was a child, the windows opened into Bible verses or scenes of the nativity, but there are also Advent calendars filled with candy and chocolate – to be discovered each day.
This year, St. Paul's invites you to participate in a Reverse Advent Calendar. Rather than opening a window to take something (like a piece of candy) each day, a Reverse Advent Calendar encourages giving. Our calendar lists some of the common items that food pantries distribute to those in need. Each day of Advent, we invite you to read some Scripture, perhaps say a prayer, and to donate the item indicated on the calendar by placing it in a special Reverse Advent Calendar box or bag. During the Christmas season (December 25-January 8), seal up the box or bag, and bring it to St. Paul's. We will deliver them to the South Hills Food Pantry.
Download your calendar soon, or pick one up at St. Paul's!

You can collect appropriate bags from St. Paul's the week before Advent (the week after Thanksgiving), or use your own bag or box. Please follow the calendar suggestions as closely as possible – that way, all the food box recipients get the same food.
---
Share the Joy: Take a Tag from Our Angel Tree
December 1 - 15th in the Undercroft
Return your gift at a celebration 2pm, Sunday December 16 in the Undercroft.
Help make the holidays brighter for the people served by several of St. Paul's caring ministries! Gifts for families working with our Refugee Support Committee will be featured on the tree, as well as other ministries such as Jeremiah's Place, the Blessed Mustard Seed Babies Home, and Trinity Walk-In Ministry. Please take a tag from the tree - and go straight to the Doughnut Table to sign up with Karen Viggiano! Then, you can shop for the gift listed on the tag.
Then, bring your gift to St. Paul's for a special event 2pm, Sunday December 16. We will enjoy singing and snacks as we come together as a community to collect our Advent outreach donations. Come and celebrate! All are invited. (If you can't attend, that's ok - you can arrange to drop off your gift another time!)

Please check in at the Doughnut Table when your tagged gift is brought to St. Paul's! If you have questions, please contact [email protected], or see Karen Viggiano.