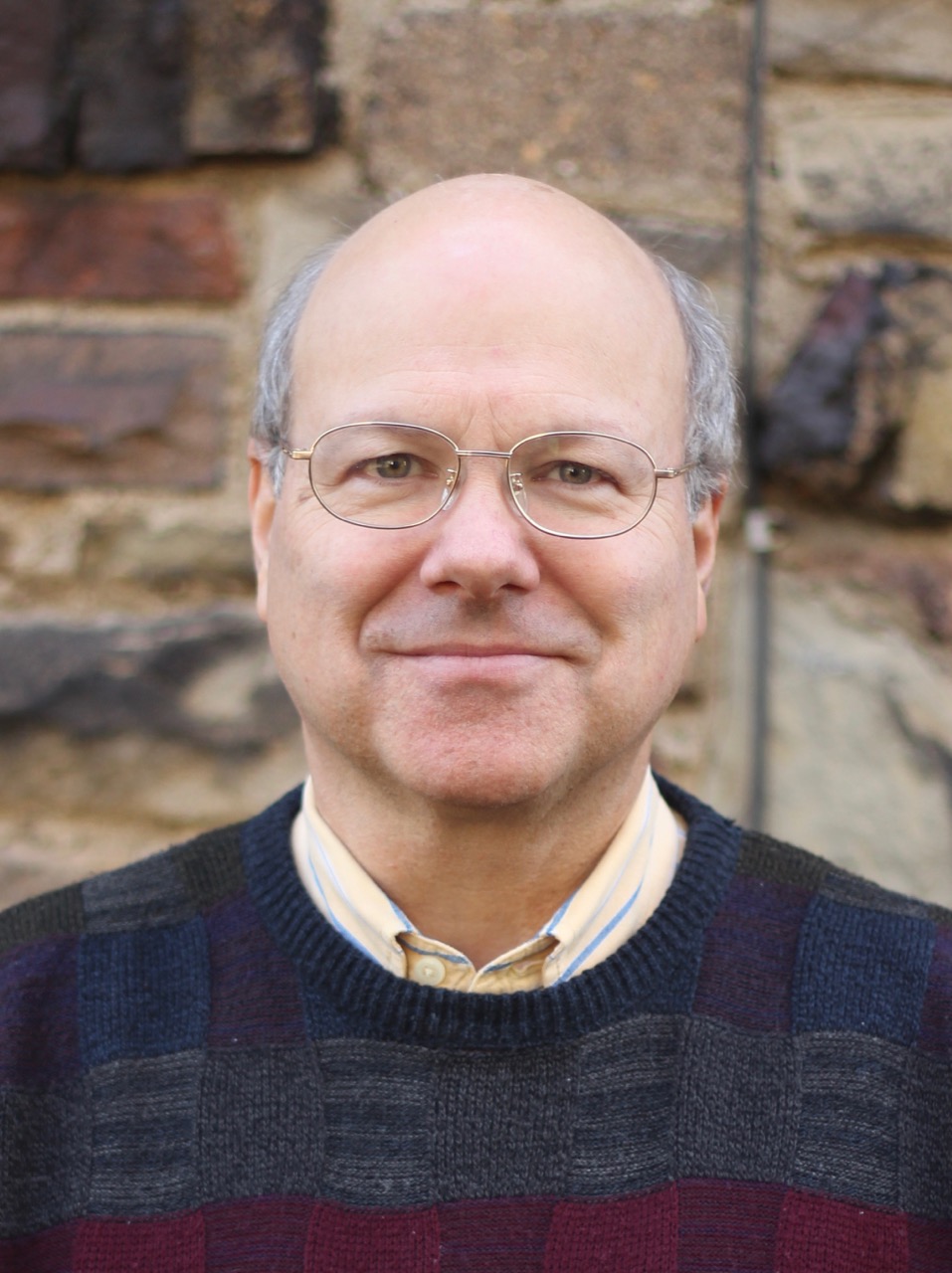 A reflection by parishioner Eve Reynolds
October 24 is the first anniversary of Scott's passing. Not a single day passed in this extraordinary year when I didn't think of Scott. The more I reflect on the two decades we spent together, the more inspired I feel by his dedication to his Christian belief.
In his three decades' career as a Foreign Service officer, Scott had served in countries notorious for their religious oppression. But nothing could damp his devotion to God and he somehow managed to prevail in the end. When he arrived in Shanghai in early 1995, he learned that foreigners could only attend the church designated by the government, listening to the priest preach on the government's behalf. Scott would have none of that. He and a dozen of expatriates formed an underground church at a downtown hotel. As the church expanded and the government raids increased, the members changed their tactics and eventually convinced the government to give expatriates access to a more enlightened church led by a western-educated priest.
The Shanghai saga boosted Scott's confidence and ever since he embraced the opportunity to fight for religious freedom. A decade later we ended up in Moscow and he had a job that demanded his attention almost seven days a week. He had little life outside his work but that didn't prevent him from serving as a leader of St. Andrew's Anglican Church in Moscow. It was a depressing time when western churches were forced to close down one after another. St. Andrew's was among the few still standing tall, thanks to a remarkable leadership team that worked magic to get around the harassment of the Russian government. I remember those days when Scott was either in his office or at meetings at St. Andrew's. On Sundays we would drop everything we did and walk 20 minutes to Church, even in the sub-zero temperature, when we had to seek warmth at convenience stores at every other block.
In return, God became Scott's formidable resource of strength. In the mid 1990s, a US diplomat was likely to quit the Federal government if found in intimate relationship with a citizen of a Communist country. One day, after secretly dating me for a year, he decided to continue the relationship regardless of the risk in his only career path so far. He showed his determination by taking me to church on Sunday. I remember how clueless and awkward I was in the company of a confident and defiant Scott—as he always was when he believed God was on his side.
In his last days, the strength he found in God was so overwhelming that, till this day, I'm still in awe of God's mercy and capability. Last October, out of the blue, he was diagnosed with metastatic pancreatic cancer. A week later the doctor of the most able pancreatic cancer team in town announced that the cancer had spread so extensively that it could not be treated at all. He paused, giving himself a moment to pray, and then asked very calmly how much time he had to plan for his exit (it turned out he only had two weeks). No drama. No sorrow. No complaint.
Instead we spent much of his last two weeks recounting the highlights of our two decades' adventures around the globe as a Foreign Service family. He thanked God everyday for giving him the opportunities to live an interesting and meaningful life. Every night before we went to sleep, he prayed sincerely for those who still struggled against poverty, injustice and ignorance. Unbeknown to him, the gracious and caring tone he set, through his deep religious belief, has ever since inspired me to live a positive life, forever grateful for God's generosity.
Indeed since we moved to Mt. Lebanon four years ago, he felt very blessed for being part of the vibrant and inspiring St. Paul's family, especially after being involved in so many struggling churches around the globe. He was extremely honored and proud to serve on the vestry. Three weeks before his death, he was pleased he managed to walk to St. Paul's and sit for part of the service. The last paperwork he did, days before he passed away, was to review the stewardship letter.
St. Paul's, on the other hand, supplied him with tremendous strength during the last two weeks when his health failed drastically. He would start the day by reading the Bible and the moving passages written by St. Paul's parishioners. Sometimes he would have me read one passage over and over again, a faint smile on his pale face. On the day before his death, he was in coma almost all day long, even the presence and voice of his college roommate who drove hours to see him couldn't wake him up. Then hearing the voice of Rev. Noah, he opened his eyes and started to mumble. In his last days, the messages God brought him through Rev. Noah filled his frail heart with peace and joy.
I can't think of a better place for him to rest in peace than the sacred garden at St. Paul's.