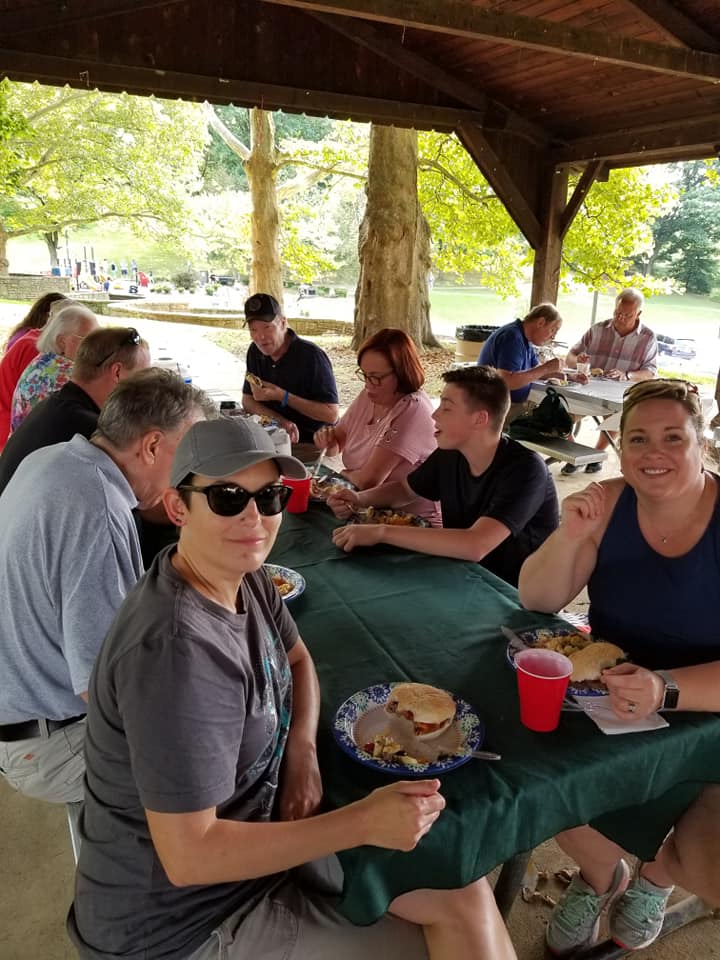 St. Paul's at the Pirates RESCHEDULED: Friday, September 7, 7:05. Are you interested in going to the Pirates' game (vs. the Marlins) with St. Paul's? It'll be a great way to enjoy PNC Park while getting to know other families/parishioners from the church. Tickets are $23. It's also Clemente t-shirt night! Email Garrett at [email protected] for tickets, or if you have questions.

Fall Kick-Off Brunch – Sunday, September 9 at 9:45am: Meet your Sunday School teacher, adults eat and then gather to talk about Sunday forums and the choir eats before it rehearses. Join us in celebrating the beginning of our program year with breakfast! Our Men's Group will be serving breakfast sandwiches.
An Excursion to the Garden Sunday September 16th at 1 PM Join CLASP (Church Ladies at St. Paul's) on. for a private tour of the RODEF SHALOM BIBLICAL BOTANICAL GARDEN. The gardens display the agriculture, horticulture, and archeology of the Ancient Near East. The Garden displays more than 100 temperate and tropical plants grown in ancient Israel in a setting reminiscent of the land of Israel. The 2018 exhibit is entitled "Abraham and the Shepherds: The Search for Grains and Grasses".A trained docent will lead our private tour. Kindly RSVP by August 30th so that they are able to assign the appropriate number of docents. The gardens are located in Oakland near CMU and WQED. Carpools can be arranged for those interested in traveling together. There is no admission charge; parking is free. To reserve your spot please respond by August 30th email Eileen Sharbaugh [email protected] if you are interested. For more information please visit https://biblicalgardenpittsburgh.org
Book Club Friday, September 10, 1pm– This month's book is "The Women in the Castle" by Jessica Shadrick.
Pickwick Boys – Mitchell's Fish Market, Thursday, September 20, noon. Join a group of (mostly) retired St. Paul's men for friendship and lunch. To RSVP, or if you have questions, contact your host Ed Hanraty at 412-668-0245.
Dickens Dames - Al's Cafe, Thursday, September 20 at 12:30pm. Join a group of (mostly) retired St. Paul's women for friendship and lunch. To RSVP, or if you have any questions, contact your host Joan Kubancek at 412-257-8787.
Claudia Circle welcomes all women to the first meeting of this program year on Thursday, September 6, at 1:00 pm in the church lounge. We will renew friendships, greet new folks, enjoy refreshments, and learn of the upcoming programs and activities. As always, the circle sponsored church Rummage Sale will be held in March were the money raised is allocated to community and church outreach. Claudia also welcomes new babies to our church family with a gift basket and a Christian book at their baptism. Please join in fellowship and engaging programs on any first Thursday at 1:00 pm.
Family Yoga at St. Paul's begins Friday, September 14,6:30pm St. Paul's will be offering weekly Family Yoga led by certified instructor, Shawna Wyland. The class is about 45 minutes long, suitable for all levels of practice, and designed to be fun for children of any age who would like to participate! Questions? Contact [email protected], (412)616-0351.
Geodes Potluck Geodes will resume meeting on Thursday, September 13 at 5:30 in the lounge. Geodes is a fellowship group for mature parishioners, be they single or with a partner. Please join us for our next potluck meal! You are asked to bring an appetizer, entrée, salad or dessert along with your choice of beverage be it soft drinks, wine or beer. Please let Barbara Lenkey know if you will be attending. She can be reached at 724-693-2563 or [email protected].
Newcomers' Reception: Sunday, September 30 or October 28 at 9:45am, Lounge St. Paul's is honored to welcome ALL newcomers to our church family at a Newcomers Reception. Come and meet new faces and learn about worship, music, outreach, children and youth programs and all of the other great ministries and activities that make our church a special community. We are blessed with your presence and hope you'll plan to attend. Children are welcome! If you'd like to attend, please contact Barbara Galderise, 412-874-6446, [email protected].