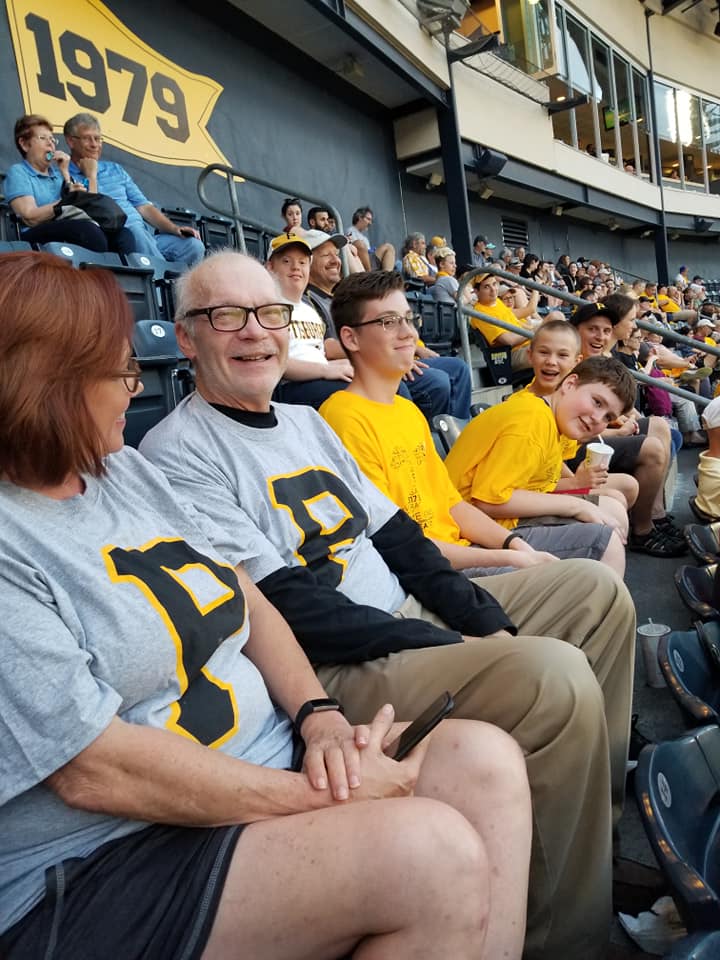 Voices in Unity, Sunday October 14 4-6pm, Bower Hill Community Church Join us for this block-party style family music festival co-sponsored by St. Paul's, Temple Emmanuel, and Bower Hill Presbyterian Church. There will be food trucks (Hummus, Bado's, and more), dancing, singing, children's activities, and more! Local refugee families will be attending with SHIM. We are bringing together the whole community with familiar songs – no faith required! Bower Hill Community Church is located at 70 Moffett Street, Mt. Lebanon 15243. For more information, contact [email protected]
St. Paul's Young Adults - Join us for Brunch at Bado's on Beverly Rd Sunday, October 21st at noon (or after the 10:45 service). This will be a great way to meet and connect with others in their 20's and 30's at St. Paul's. Whether you've been attending for years or weeks, we would love to have you join. Email Frankie Kavalir at [email protected] to RSVP or for more information.

Beer & Hymns – Thursday, October 25, 7 – 9pm, Vincent's of Greentree (333 Mansfield Avenue, 15220), hosted by St. John's Lutheran Church, Carnegie. There is a grand tradition within the Christian church of bringing together hymn-singing and pub culture. Join us for this modern-day celebration of community, hymns, beer, and fun!
Beer & Hymns & Pig Roast! Friday, November 9, 7:30pm St. Paul's is hosting Diocesan Convention, so join us for a very special Diocesan Convention dinner! We are combining two fun events – a version of our annual Pig Roast, and Beer & Hymns (featuring favorite Calvary Camp songs). Mark your calendar today
HarvestFest Dinner – a Benefit for Outreach Projects Saturday, October 20, 5:30 - 7:30pm The Outreach and Fellowship Commissions and Young Adult Group cordially invite parishioners, friends, and neighbors to the annual HarvestFest Dinner! The buffet dinner will be a family-friendly affair, and will feature many food items based on locally sourced meats, fruits, and vegetables. Offerings will include favorites such as herbed roasted meats, macaroni and cheese, savory vegetable side dishes and soups, and our seasonal desserts and delicious apple cake. In addition, new dishes will be created based on available local produce and meats. The menu will include a variety of kid-friendly, gluten-free, vegetarian, and vegan dishes. Cost will be $20 for adults and teens, $5 for children 5-12, and free for kids under 5. Wine and beer will be available for a donation. Raffle chances for Pittsburgh Ballet Theater Nutcracker tickets and other items will be sold. All proceeds benefit our many Outreach projects including the Refugee Committee and hunger relief.
Book Club Friday, October 12, 1pm. This month's book is "The Lilac Girls" by Martha Hall Kelly.
Pickwick Boys Gianna Via in Caste Village, Thursday, October 18, noon. Join a group of (mostly) retired St. Paul's men for friendship and lunch. To RSVP, or if you have questions, contact your host Art Bianculli at 412-963-7407.
Join CLASP (Church Ladies at St. Paul's) for a theatre outing! Sunday, November 4, 2pm, City Theater - Join CLASP to see Pipeline as well as a thoughtful discussion of the play Monday night at St. Paul's. Pipeline tells the story of Omari's mother, who, when her son is suspended from a prestigious private school, sees her hopes for him vanish. At this performance, there will be a "talkback," where audience members discuss the play with the actors. We will also be discussing the play Monday evening in St. Paul's Lounge from 7:30-9:00. The play runs from Oct 27 – Nov 18. If you are unable to attend on Nov. 4th, but wish to participate in the discussion of the play, you can purchase individual tickets: https://citytheatre.culturaldistrict.org/production/56938Individual tickets are $29 and, if we have a group of 10+, we would be eligible for the group rate of $23. If you are interested in attending the matinee as part of a group on Sunday, Nov. 4th, please contact Jane Offutt at [email protected] or 412 531-0807 by October 8th.
Dickens Dames - Bravo's, Thursday, October 25 at 12:30pm. Join a group of (mostly) retired St. Paul's women for friendship and lunch. To RSVP, or if you have any questions, contact your host Norma Capello at (724) 745-8278.
Claudia Circle – Thursday, October 4, 1pm in the Lounge. Ann Coffaro will present a program recounting her pilgrimage walk on the Camino Frances. The Camino Frances, also known as the French Way or the Way of St. James, is a 500-mile journey that begins at the base of the Pyrenees in France and extends northwest across Spain to Santiago de Compostela, Spain. It continues to be an important Christian pilgrimage route with over 260,000 pilgrims walking the way each year. It was an amazing and transformative experience for Ann and she hopes to share a small piece of what made her pilgrimage so special. Everyone is welcome to attend and hear this wonderful presentation. To read her reflection on this experience, visit https://www.stpaulspgh.org/blog/it-pulls-us-to-one-another-walking-the-camino-frances/.
Family Yoga at St. Paul's begins Friday, September 14,6:30pm St. Paul's will be offering weekly Family Yoga led by certified instructor, Shawna Wyland. The class is about 45 minutes long, suitable for all levels of practice, and designed to be fun for children of any age who would like to participate! Questions? Contact [email protected], (412)616-0351.
Geodes Potluck Thursday, October 11, 5:30pm in the lounge. Geodes is the potluck fellowship for mature parishioners. For questions or to make a reservation contact Barbara Lenkey at [email protected] or by phone at 724-693-2563
Newcomers' Reception Sunday, October 28 at 9:45am, Lounge St. Paul's is honored to welcome ALL newcomers to our church family at a Newcomers Reception. Come and meet new faces and learn about worship, music, outreach, children and youth programs and all of the other great ministries and activities that make our church a special community. We are blessed with your presence and hope you'll plan to attend. Children are welcome! If you'd like to attend, please contact Barbara Galderise, 412-874-6446, [email protected].