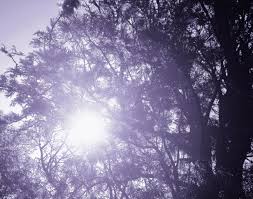 Four Great Theological Controversies: Lenten Forum Series
Sundays, 9:45am, Undercroft
On the first four Sundays in Lent we will explore four great theological controversies through the life of the church. Each controversy will be presented with it historical and scriptural background, and all lots of time for discussion and debate about how we understand it today.
March 10: Is Baptism Required to Receive the Eucharist? led by the Rev. Ted Babcock
March 17: What is the Point of the Cross? Led by the Rev. Noah H. Evans
March 24: Will We all be 33 in Heaven: What is Heaven Like? Led by the Rev. Garrett Yates
March 31: How Do We Reconcile our Faith and our Politics? Led by Erin Morey
---
The Holiest Week of the Year: The Liturgies of Holy Week
Sunday, April 7, 9:45AM
The Reverend Noah H. Evans
The first Christian writings about Holy Week were penned by Egeria, a Spanish or French nun who took a pilgrimage to Jerusalem in the 4th Century. Egeria writes of her experience in Jerusalem in the week leading up to the celebrations of Easter. This early Jerusalem liturgies later developed in the liturgies we now know as Holy Week. In this session we will explore the ancient liturgies of Holy Week, where they come from, how we currently practice them in the Episcopal Church and what they can mean for us today.
---
St

.

Paul

's

101
- Wednesday Nights, April 24, May 1, 8 and 15 at 7:30PM in the Lounge —Are you new to
St
.
Paul
's, and trying to figure out the parish? Have you been here for a while, and want to learn more about the Episcopal Church or still find yourself wondering what's going on? Do you have questions you want to talk about? Join us for
St
.
Paul
's
101
, an overview of our parish and the Episcopal Church. This class is led by the Rev. Noah Evans. Please RSVP to
[email protected]
or 412-531-7153 x11.
April 24: Welcome to

St

.

Paul

's and Nooks and crannies tour of

St

.

Paul

's
May 1: Episcopal History: It's not just about a king's divorce! and Theology Close to the Ground: Scripture, Tradition and Reason
May 8: Practicing our Faith: Lay leadership in the church and the world
May 15: Worship: The Way of Prayer is the Way of Belief
---
Bible Study with the Rector – Wednesdays at noon. Please join us each week as we share God's word together. This year, we are reading the Acts of the Apostles.
Centering Prayer – Saturdays, 9-10:30am, in the Library. (Prayer Time 9 – 9:30, learning and discussion 9:30 – 10:30). All are welcome to come, and participate! No commitment is required - feel free to drop in for just one session (or just come for prayer time). Contact [email protected] with any questions.
Men's Group Sundays at 7:30am. This is a great opportunity to connect with other guys in the church on a weekly basis, as well as explore some of the deeper questions around faith. If you would like to know more about this group, feel free to email Paul, [email protected].
Men's Bible Study - Mondays, 7am to 8am, St. Paul's Lounge We read the bible together, starting with the Gospel of Mark, distill its teachings. and take our discoveries into our daily lives. This is a great way to prepare for the week! We being at 7am sharp and end at 8am. Please join us! For more information, contact the Rev. Ted Babcock (717) 360-7662. On March 18, Bible Study will be followed by Stations of the Cross.