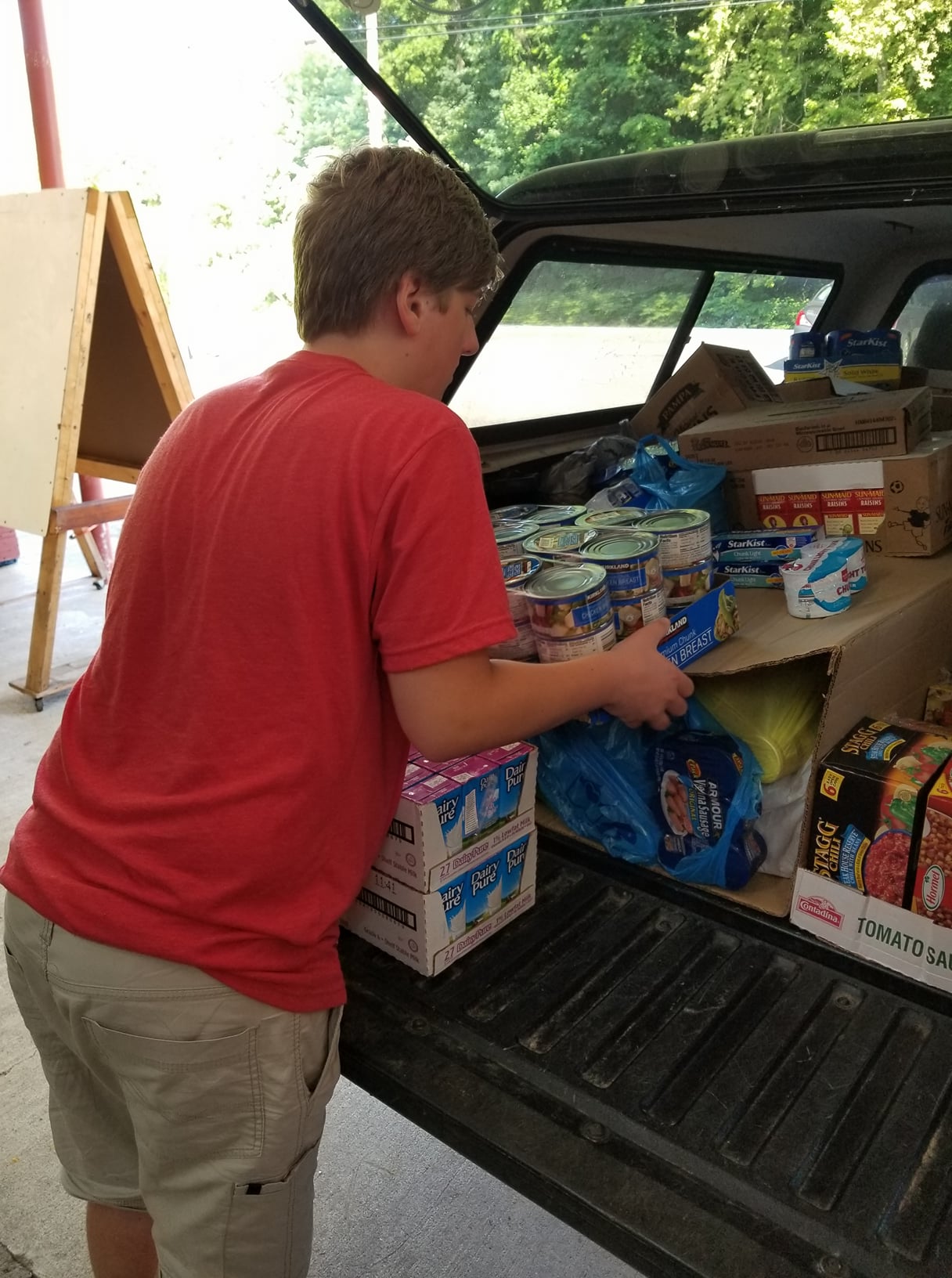 If you are new or fairly new to St. Paul's, you may be wondering:

When I and others bring food to the altar of the church on the 1st Sunday of the month, what happens to those grocery items?
Your contributions are taken to the South Hills Food Pantry which is housed at Southminster Church—2 blocks north of St. Paul's. St. Paul's has supported this ministry for over 25 years.
Who does this pantry serve?
People who are unable to access another food pantry—they may be disabled, elderly, or do not have any transportation that might allow them to get to another pantry. SHFP DELIVERS!!!
Who operates the SHFP?
Volunteers from Southminster church, St. Paul's church, and some other interested people. Volunteers unpack your bag of contributions, sort and shelve them, repack bags with an assortment of items, shop for perishables such as chicken, eggs, cheese, bread, frozen vegetables, ground meat, and fruit, and DELIVER the food to those in need. The perishable items are purchased with monetary contributions.
If you would like to do more than contribute food, you may volunteer for any of the aforementioned jobs. Call June Hanraty -- 412-668-0245.