Please welcome our Choral Scholars; Alana Azzaro, mezzo-soprano; and, Bill Burns, Bass. They join us as paid music interns and will sing each Sunday in Chancel Choir at the 10:45 am liturgy. Funded by Friends of Music, we thank many parishioners who have donated to Friends of Music to help fund this initiative.
The Ground Bass was a favorite compositional procedure in the Baroque age. At the prelude in J. S. Bach's Adagio, a repeating bass line melody is the theme against which a treble duet spin a series of melodic variations. In his Concerto for Organ, Bach has "borrowed" this Ground from a Concerto by Antonio Vivaldi. In fact, Bach copied and transcribed several Vivaldi concertos, an example of a Baroque era "cover."
Our October Friends of Music Concert is Sunday, October 21, 2018 at 4:00pm. It features Organ Artist, Russell Weisman, who will be in residence that weekend playing for our Sunday morning 10:45 am liturgy and in recital that afternoon.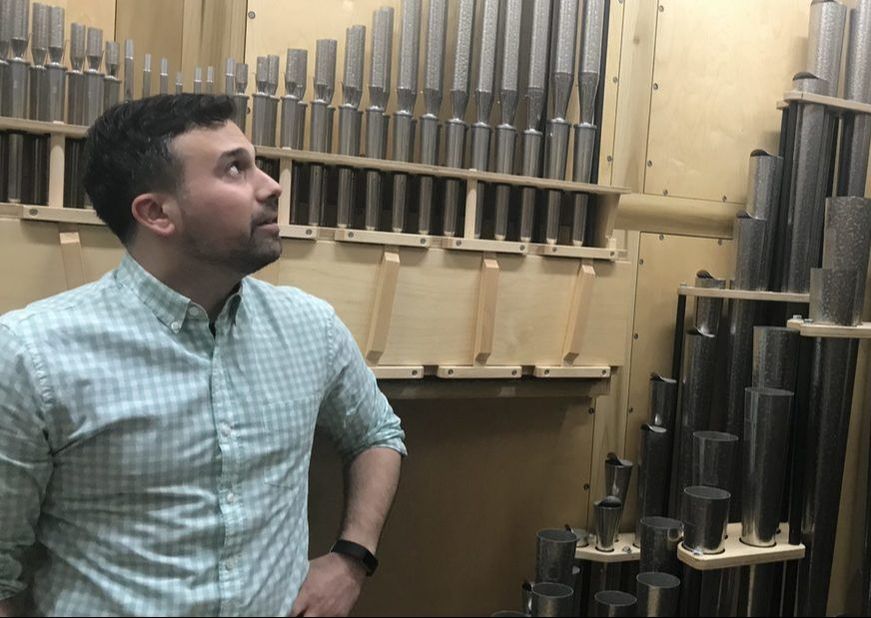 Russell Weisman is an award winning organ artist and Pittsburgh native. His recital program will present a recital of organ masterworks and he will collaborate with Katy Williams, St. Paul's Vocal Artist in Residence, in Bach's Cantata BWV 52, Falsche Welt, dir trau ich nicht. Find out more about Russell at http://www.russellweismann.com/ Suggested Donation; $10