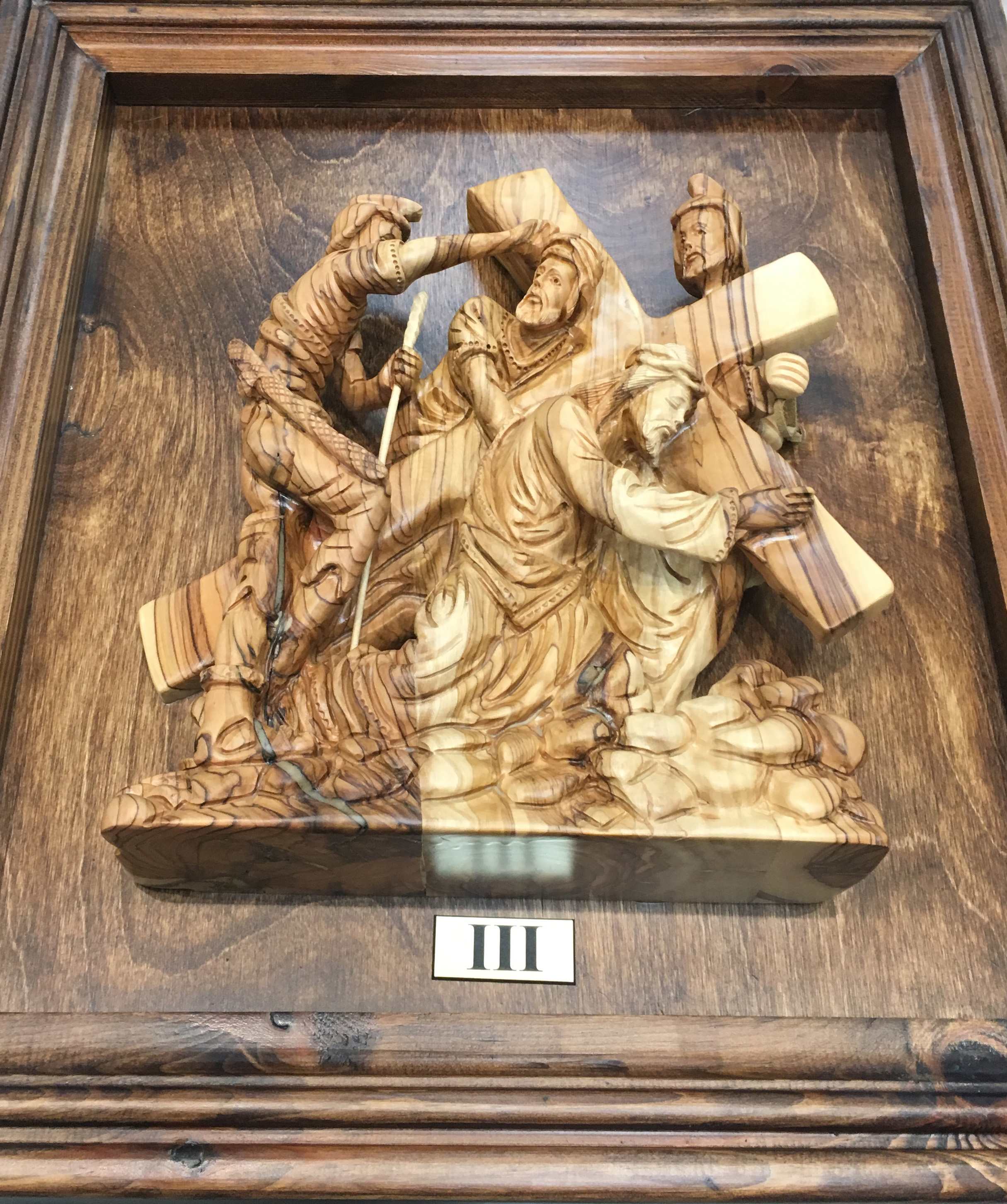 Please join us for Stations of the Cross this Lent:
Wednesdays
March 13, 20 & 27 at 2pm
March 13, 20 & 27, April 3 & 10 at 8pm

Monday, March 18, 8am

Thursday, March 28, 8am

Good Friday, after Noon service
---
This Lent St. Paul's will be receiving and displaying new Stations of the Cross, which will be permanently displayed in the sanctuary. The past practice at St.Paul's was to display paper and cardboard prints around the church during the season of Lent. These stations are museum quality, carved olive wood, made by artists in Bethlehem. They were purchased in the Holy Land and given to St. Paul's by members of the Pilgrimage group, with additional support from the St. Paul's Memorial Fund. They are currently being shipped and we hope to have them installed this Lent.


The origins of the Stations of the Cross can be found in the writings of the 4th century nun, Egeria, who traveled to Jerusalem and found the practice of walking and praying at the places in the city where Jesus went during the last week of his life. Later during the medieval period, crusaders who build churches in Jerusalem formalized devotions through the city, and brought forms of this prayer back with them to Europe, so that all Christians would have a way to participate in this mini-pilgrimage to the Holy sites of Jerusalem. Our current liturgical forms of the Stations of the Cross can be found in the Book of Occasional Service of the Episcopal Church.


I am so grateful for members of the Holy Land Pilgrimage group gift, and the Memorial Committees support of this addition to our sanctuary.

Peace,
The Rev. Noah H. Evans, Rector