A record of the official pastoral acts at St. Paul's Episcopal Church
Births:

Evelyn Mary McCoy, daughter of Virginia and Chris McCoy
Bennett Steven Eayre, grandson of Eileen and Dave Sharbaugh
Deaths:
The Rev. Canon Richard Davies
James Brasacchio
Cassie Gerkin, aunt of Rose Krupansky
Lisa Hagerty, sister of Jen Lingler
Betty Dimel
Howell Belser
If you have an infant, child, or adult who is not yet baptized, please contact Noah ([email protected], 412-531-7153).

---
St. Paul's Intercessory Prayer Chain
There are members in our community who love to pray for you! Each week, the members of the St. Paul's Prayer Chain pray with each one of the St. Paul's prayer requests. Prayer requests are received through the pew cards, the St. Paul's Prayer List voicemail, the Parish Office and through the clergy. Please know it is a gift for us to be able to pray for you. If you are interested in joining the Prayer Chain, the commitment is to agree to spend time each week on your own, or in the 10:30AM Wednesday Intercessory Prayer service in the Chapel, praying with each St. Paul's prayer request. Prayers are delivered to members each week via email. For more information, please contact Elaine Mycoff (412.343.3239,[email protected]) or the Reverend Noah H. Evans (412.531.7153 x11, [email protected]).
---
Pastoral Care Emergency Number
Pastoral care ministries make the love of God visible for parishioners. Clergy are available on a daily basis to talk to those wishing guidance, and visit parishioners in hospitals and at home if needed. The pastoral care hotline (412) 440-8123 answers 24 hours a day to respond to emergencies such as accidents or to provide ministration to the dying.
---
Altar Flower Delivery
Almost every Sunday, volunteers deliver flowers to parishioners in celebration of births and baptisms, and to offer condolence after the passing of loved ones. Flowers have also been delivered to hospitals, and to cheer parishioners who cannot make it to church on a regular basis. If you would like to deliver flowers, or know someone who would like a flower visit, please contact Laura at [email protected]
---
Our Clergy are Here For You!
Laura and Noah want to be a part of your life – helping to mark important moments and milestones, as well as give support and counsel along the way. Our clergy would love to bless your home when you move, visit you in the hospital when a baby is born, or sit with you when you are experiencing pain, tragedy. Or if you feel it is a time of growth or despair in your relationship with God. Please let them know what is going on, and reach out to them to be companions on this journey of life. Contact the Reverend Noah Evans (412.531.7153 x11, [email protected]), or the Reverend Laura Di Panfilo (412.531.7153 x12, [email protected]).
---
New Baby?
If you are expecting a baby, please notify the Church Office when your baby is born, and tell her whether the baby is a boy or girl. Our office administrator will then notify the ladies of Claudia Circle who will make a basket for your baby and deliver it to your home. Please make sure the church has your current home address and phone number.
---
Lydia Circle Funeral Reception Guild
Since 1983, Lydia Circle, with the help of many church women, have been providing (if the family wishes) a reception following funeral and memorial services at the church. If you would like to be a part of this ministry, please call Joan Kubancek (412) 257-878,[email protected].
---
Stephen Ministers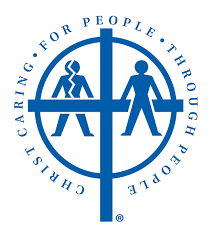 St. Paul's has a team of Stephen's Ministers who are available to spiritually walk with others during difficult times. Please contact the clergy if you, or someone you know or love, might benefit from the presence of a Stephen's Minister.
What is a Stephen Minister?
One way to put it is that Stephen Ministers are the "After People."
Stephen Ministers are there…
after the phone call you hoped you'd never get.
after the divorce papers are served and the bottom falls out of your life.
after the funeral, when everyone has left and the emotions you've held at bay come crashing in on you.
after the doctor says, "I'm sorry, but there's nothing more we can do."
after the nursing home director shakes your hand and says, "Welcome to your new home."
after the last child honks the horn, waves, and drives away – and the house suddenly seems empty.
after the gavel goes down, the handcuffs go on, and your loved one is led away
after the baby arrives, demanding more of you than you ever dreamed possible.
after you find a pink slip in your final paycheck.
after your family and friends have heard your story one too many times, but you still need to talk it out.
They are ready to come along side you – or your friends, neighbors, coworkers, or relatives – and provide comfort and support for as long after as needed.

---
Lay Eucharistic Visitors
St. Paul's has a team of Lay Eucharistic Visitors who are available to bring communion to people who are not otherwise able to get to church due to being homebound, hospitalized or living in a care facility. If you are interested in serving as a LEV, or if you, or you know someone, who would benefit from visits please let the Reverend Laura Di Panfilo know (412.531.7153 x12, [email protected]).
---
Good Samaritan Ministry
St. Paul's has a ministry called Good Samaritan Ministry. We provide rides, and meals for people, as needed. This ministry is coordinated by Ellen Goss. If you are interested in helping with this ministry, please give Ellen a call at 412/833-9326, and she will be happy to explain to you how it works. Thank you.