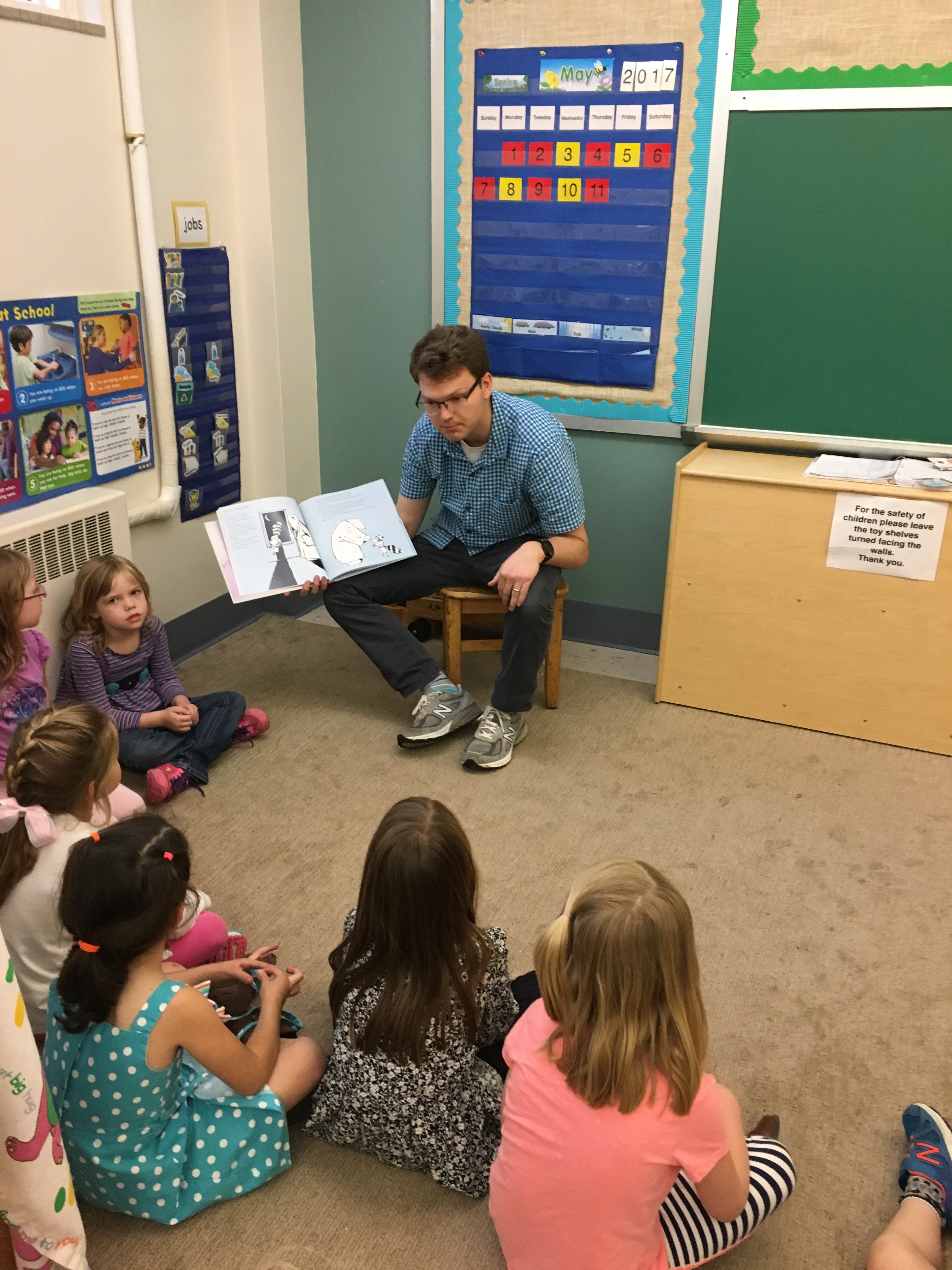 a reflection by Eileen Sharbaugh, St. Paul's Episcopal Nursery School Director

January is a busy time in the life of our nursery school. Enrollment for the anticipated nearly 200 children who will attend the nursery school next fall begins on January 16, 2019. St. Paul's Episcopal Nursery School along with many of the other local nursery school programs, experience a flood of parent inquiries hoping to schedule tours as they actively scour websites and seek advice from friends and family in their search for the "perfect school" for their child's early learning experience. Who exactly are these 190+ children and families that St. Paul's Nursery School will serve next year? They are your next-door-neighbor, your children, your grandchildren, and others living in our neighborhoods. They are Episcopalians and non-Episcopalians, Christians and non-Christians, people of all faith traditions and no faith tradition.
When I meet with prospective parents or talk with them by phone, I am often asked about our relationship with the church. I share that St. Paul's Episcopal Nursery School is a ministry of St. Paul's Episcopal Church and was started by a group of parishioners over 61 years ago. I also mention that we are members of the National Association of Episcopal Schools and talk about what an Episcopal identity can look like in an early childhood program and in the context of day-to-day activities at the nursery school.
The nursery school's Episcopal identity does not begin and end with only the things that are immediately visible. Outward signs are easy to identify and include practices such as prayer time at snack, students touring the church with Noah, celebrating Christmas and Easter, participating in Godly Play during lunchtime with student intern Cristina Adams and Garrett offering pastoral care when needed to anyone who is a part of the nursery school community. The church regularly invites nursery school families to church services, Vacation Bible School and other church-sponsored events such as Share the Joy Sing-a-long in December. Even with all of these outward signs, it can be hard to accurately convey the depth of the Episcopal influence at the nursery school. It can be found in the very core of who we are as a community and it is resident in the very fiber of the school.
Parents, teachers, staff and board members often speak with passion about cherished qualities of our nursery school program, perhaps not even realizing that many of these grow out of the school's Episcopal identity. For example, the nursery school's focus on genuine inclusion as reflected in our mission statement "nurturing the uniqueness of each child" has a high priority in each and every classroom. Daily, teachers cultivate a learning environment where free, open inquiry and discovery are promoted and encouraged as is the sense of wonder and reflection. In the south hills neighborhoods, our nursery school is known as one that is a vibrant and connected community. Together with the church, we are intentional about extending a true sense of welcome and hospitality to all the families. In addition, the nursery school's Episcopal identity includes intentional and meaningful relationships between the staff and families as well as pastoral care for all. These characteristics are longstanding qualities embraced nationally by Episcopal schools of all sizes and ages served. In embracing these qualities of Episcopal schools, St. Paul's Episcopal Nursery School continues to live out its purpose daily as stated in the by-laws written over 61 years ago: "The purpose of the school is to provide an excellent early childhood education based on a foundation of Christian love that guides and challenges all who attend the school to build lives of genuine meaning, purpose, and service in the world that they will inherit."