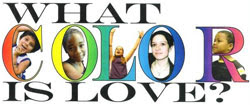 Friday, October 5, 3 - 9 p.m. and Saturday, October 6, 8:30 a.m.-4 p.m. at St. James Episcopal Church, 11524 Frankstown Road, Penn Hills, PA 15235

The Commission on Race and Reconciliation will offer the Episcopal Church's training that addresses systemic racism in our society and how our beliefs and attitudes are shaped.
More than ever we have the opportunity to live out the call to love our neighbors as ourselves with confidence that God who has begun a good work in us will continue that work in us until it is complete.
Come and see. Take time to listen, learn and share the journey toward a beloved community.