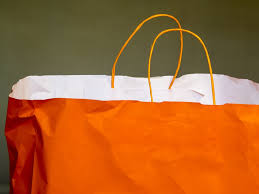 Spring Gift Bags for Refugees!
Once again, we will be collecting spring gifts for our resettled refugee neighbors!
We are doing a few things differently this year, so please read the instructions carefully.*
You can select an egg from our Egg Tree in the Undercroft, then get gift items for the recipient on the tag.

Bags should be SMALL-ish (cantaloupe-sized). (Containers like boxes are also fine.)
Please stuff bags with SCHOOL SUPPLIES and BOOKS appropriate for the age & gender of your recipient. Please find a way to contain it so it doesn't spill (such as seal the top, or wrap in cellophane). Bags should be returned no later than Sunday, March 18.

GREAT to include!
Pencils, pens, markers, crayons
Art supplies, craft materials
Erasers, pencil sharpeners
Pencil cases, Notebooks, Planners
Paper, Tape, Stickers, Glue
Age-appropriate story or picture books
Fiction, nonfiction, or reference books for older kids or adults
Coloring or activity books
Nonperishable candy, mints, or gum
Nonperishable snacks or food items

Please do NOT include:
Overtly religious items
Perishable items
Candy that will spoil or melt easily

*Last year, gifts were created for specific children. This was fun and exciting, but the logistics of delivering all those baskets by Easter got tricky! This year, we are creating general gifts that can be stored at NAMS and distributed throughout the season as families arrive for services. Please create as many as you feel called to contribute. All are needed and welcome, including bags for grownups! THANK YOU for supporting our new neighbors! Contact Melissa Porter ([email protected]) with any questions.