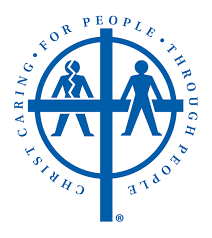 a reflection by Arlene Dorow

On March 31, five new Stephen Ministers will be commissioned. You might now ask 'why' and 'what will they do'? The answer to 'why' is that St. Paul's cares about pastoral care -about caring for our individual parishioners; fellow members of our church family. If you do the math, you will quickly realize that our two clergy, fabulous as they might be, simply do not have the time, or energy to offer on-going care to those in crisis. This is where the Stephen Ministers enter the picture.

They add fifteen more people to the caring team, AND, they do not have to lead services, write sermons, lead adult ed sessions, attend various and sundry meetings and deal with everything our clergy do in the course of a week. Stephen Ministers commit an hour a week for as long as is necessary and helpful to those in our parish who need a compassionate presence as they weather a life crisis. It could be a decline in health or an unwelcome diagnosis, change in employment status, divorce or family crisis, the loss of a loved one, depression, age related issues, change in living circumstances, etc.

'What do they do'? Stephen Ministers are not cure givers. They are care givers, listeners, a caring presence. They will walk with you and listen to you, and pray with and for you. They will meet with you one-on-one in privacy and hold every conversation in strictest confidence. You can safely vent with them, if you need to do so. Their only agenda is to support you.
There is truth in the axiom that a shared burden is lighter. Someone who has your back, walking alongside you can make the journey faster and smoother. And even if it doesn't, at least you are not alone. There is a lot to be said for that. And now we come to your role in this scenario. St. Paul's is blessed with fifteen compassionate, faithful, skilled and trustworthy people who are dedicated to helping those who need some support. Wouldn't it be a crime if there were nothing for them to do? It would be great if no one were in any crisis, but face it, life happens and the road is not always smooth. If you or someone you know could use some loving support, short or long term, please talk to one of the clergy or one of the Stephen Ministers about how we might help.