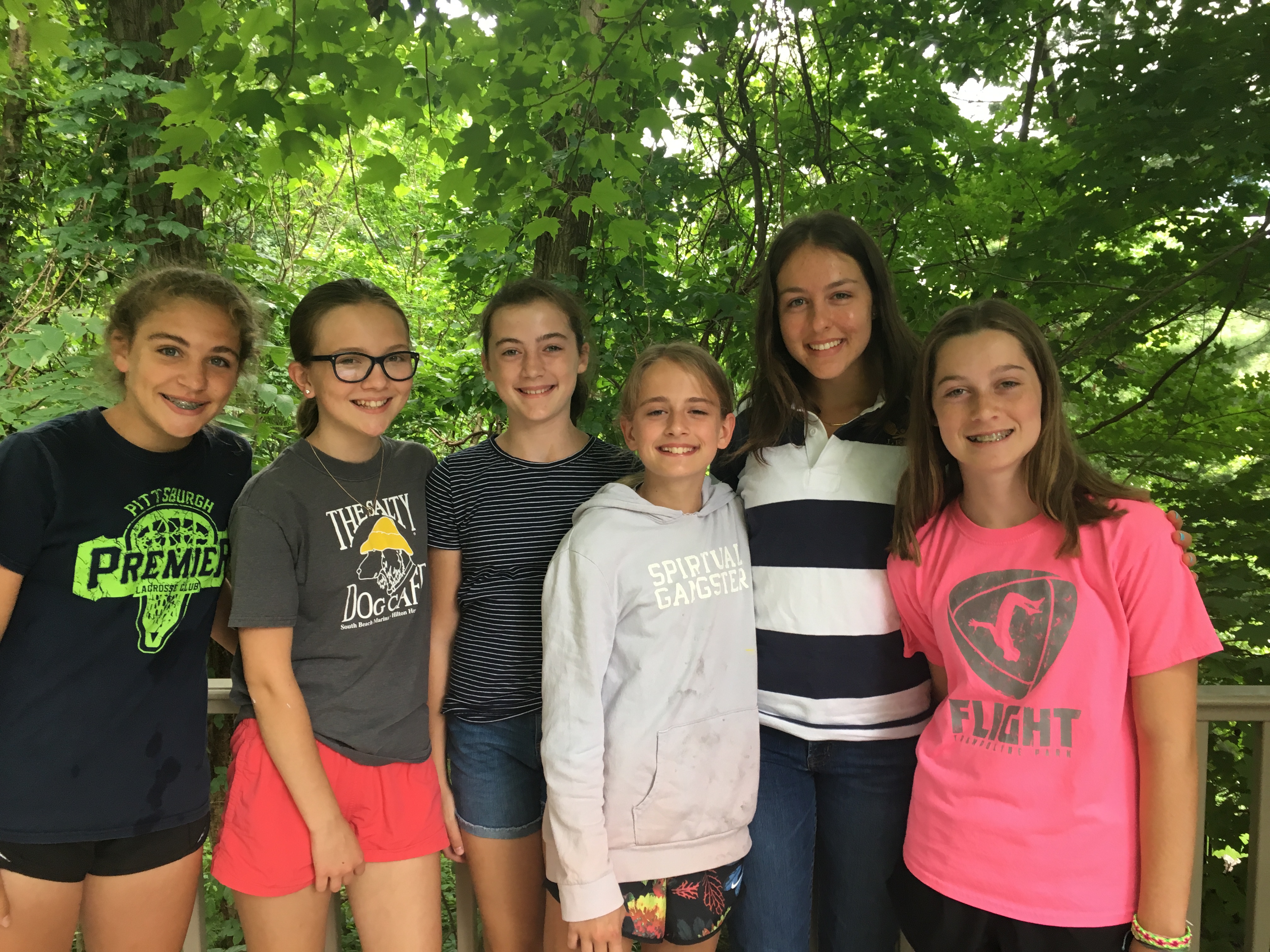 The nursery school recently made the annual shift from the regular school year to the summer play-camp experience. The four-week preschool camp program is primarily an outdoor play-based experience. Nursery school children enjoy the water in the sand area, sprinklers and chalk in St. Margaret's Garden with plenty of outdoor play time. Exploring Bird Park is often a highlight of the camp which typically includes donning rain boots or water shoes for a walk in the creek.

The camp is led by St. Paul's Nursery School staff and is supported by nearly a dozen middle school and high school volunteers. The phone calls to volunteer for the summer camp typically begin in the spring with the majority of the inquiries coming from alumni of the nursery school. It has often been eight or ten years since we've last seen some of the student volunteers and we are delighted to welcome them back to St. Paul's. It is a pleasure, particularly as an educator to reconnect with former students and a joy to see how much they have grown and matured.
The summer program this year has included a total of ten volunteers. All ten were either students at St. Paul's or had siblings who attended the nursery school program. When asked, the volunteers are usually quick to recount some of their own memories of the time they had as a student. Former student and parishioner, Kate Lamendola, has returned for her third consecutive year as a volunteer and recalls, "When I was little, I remember how fun I thought it was that during summer camp I would get to eat outside at the picnic tables". Mt. Lebanon High School senior, Alexandra Renton adds "I remember digging in the sand and I loved finding the hidden treasures".Alexandra has volunteered at the summer camp for four years and encouraged her younger sister Athena to volunteer this summer too.
Current Nursery School Board President, Shelley Pieklik, recalls her first job, as a pre-teen in the '90s, was as a volunteer at St. Paul's Nursery School's summer camp. Two decades later Shelley dropped off her daughter Dottie for the first time to volunteer at the summer camp.After Dottie's first week of volunteering, I asked her what she enjoyed about volunteering at the camp, "I like being with the kids and it is just a really nice environment."
I am not exactly sure what motivates each of these young people to spend their summer mornings volunteering at the nursery school. Perhaps it is the sense of community and true belonging they experienced years earlier while attending the nursery school or maybe their own fond memories are what pulls them back to the school they attended so many years ago. It is a gift to maintain a connection with these students beyond the years of their nursery school experience and we are delighted to have them be a part of the St. Paul's community once again.