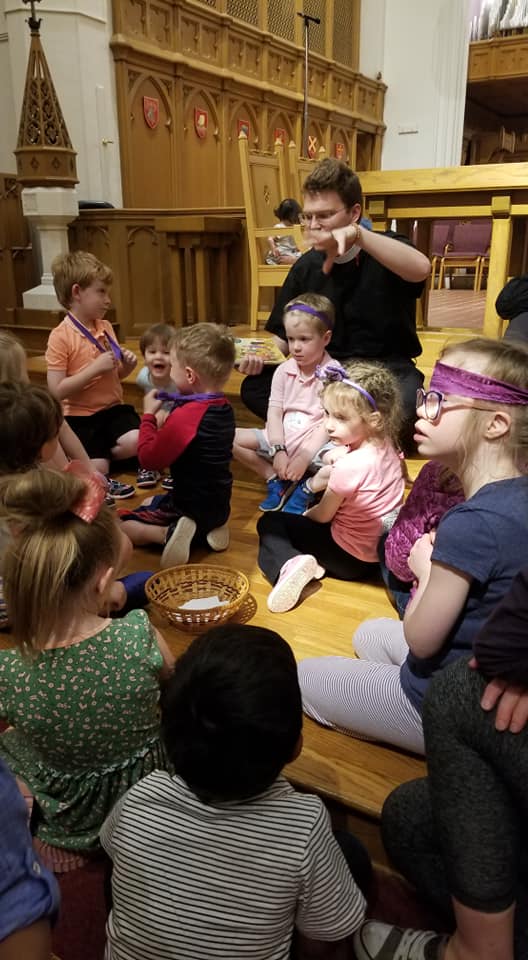 A reflection by Kristen Morgan, Director of Youth & Family Services

I just finished reading a book called "Love First." It made a big impact on me, because it's sort of what we are doing at St. Paul's, but I want to give everyone an overview because we should ALL be doing this in our classrooms.

Here are my thoughts after I read this book:

Sunday School should be a place where kids learn the stories of God's people-- absolutely. It should also be a place where they learn their place in that story-- we ARE God's people, and a part of that family. It should be a place where children learn to be followers of Christ, and learn what it means to love and serve others. It should also be a place where the needs of children are met.

Children have many needs, but these should be at the very heart of what we do at St. Paul's.

Children need:
*To belong, no matter what.
*To be included, even if they aren't sure why.
*To be accepted for who they are.
*To be loved, even if they are feeling unlovable.

Love is the very foundation of our Christian faith. Love God, and Love your Neighbor. Our goal in all Sunday School classes is to cultivate a deep trust in God's Love. Our ministry in Sunday School is a ministry of Love and Acceptance. The values that are most important are caring and kindness, rather than achievement and success and competition. We need to turn up the volume on those values that are important, so that the values of the world are drowned out.

"All are Welcome" doesn't just mean "Hey, you're allowed to be here." It means "This place is MEANT for you. We are glad you're here, and we hope you'll feel like this is home for you."

At the end of every Sunday morning, the kids should know that coming to church is about gathering to love, and to think more deeply about how we show love, and why, and with whom. It should be a safe space where the kids feel encouraged, supported, and empowered. They should feel connected and alive, and church should be a place where we let kids share with us EVERYTHING that life is throwing at them.There shouldn't be anything that's "off limits"-- though we may have to direct certain topics back to parents-- but the kids should know that we are here to help them deal with whatever they need help with.

We are building a community of children who will, with guidance, become loving and compassionate followers of Christ and who will take what they learn here out into the world and make it better. We are giving them the tools to create the Kingdom of Heaven, right now.