It's getting time to Spring forward!. There are a lot of events and activities coming up in the next few months, so mark your calendars.

Youth Forum meets in the comfortable youth room, Sunday mornings at 9:45am. We catch up, share the Gospel reading and then talk about moments in our lives when we feel God's presence. Youth 8th grade and older are invited to gather in this casual setting.
Jr. EYC Middle school Youth Group Nights are Tuesday evenings from 6-8. No EYC during Holy Week. What a group! We share in our Blessings, enjoy a meal, engage in a group activity and then enjoy each others company at free time in the comfortable youth room. All middle school age youth and friends are invited to join us most Tuesday nights throughout the year. We ask participating families to help provide a simple dinner (pizza, tacos, subs. Contact Paul or Frankie to sign up) once in the fall and spring. This a fun time to gather with others in a safe, friendly environment. Come join us and bring a friend!
Jr. EYC Middle school Girls; get ready for a special event this spring. More details to come!
Sr. EYC High school Youth Group Study Breaks meet on Wednesday nights, from 7-9pm. No EYC during Holy Week. All high school age youth are invited to hang out in the comfortable youth room, enjoy munchies, play xbox, wii, foosball, Uno, or just chill. Take a break from your busy schedules and recharge with other cool youth. See you then!
The next Youth Summer Mission Trip meeting is Wednesday night, March 20 from 6:30-7:30. Mission Trip is open to all high school age youth (8th graders can participate this summer!) and adults as chaperons (we need you!). We are well into the plans for MT'19 but we still need your help! Contact Paul Barker with questions about this important life-changing experience.
Next Mission Work Day is May 2 at The Table at Hot Metal Bridge Faith Community. Mark your calendar and plan to join us! More details to come.
Our 2019 Lenten Fish Fries are March 15, 29 & April 12. Mission Trip team youth are expected to help out at these dinners as order takers, servers, bussers and dishwashers. In return, Outreach Commission makes a generous donation to MT'19! Other youth can help out too! Mark your calendars now! Contact Paul Barker for more information.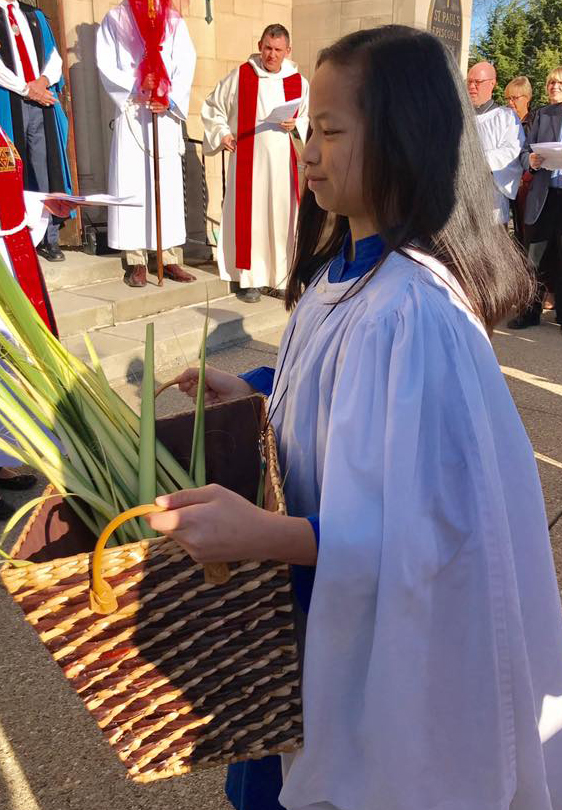 Acolytes, be looking ahead to your plans to serve during Holy Week. All acolytes are expected to serve at at least one service. The schedule is below:
April 14 - Palm Sunday/Passion Play 9:45 am Teams 1 and 2
April 18 - Maundy Thursday/HS Lock In! 7:30 pm (6:30 rehearsal) Team 3 + vols=6
April 19 - Good Friday/Stations of The Cross noon volunteers (2) + readers
April 20 - Easter Vigil/at Old St. Luke's Church 7:30 pm Team 4 + vols
April 21 - Easter Sunday/Egg Hunt!
8:45 am Team 5 + vols
9:45 am Egg Hunt! vols
10:45 am Team 1 + vols
Contact Paul Barker to sign up!
I'm so glad to be a part of this incredible Youth Ministry and looking forward to seeing you all soon!
Paul Barker
[email protected]
(412) 531-7153 x20
Director of Youth Ministry, St. Paul's
Operations Manager, Old St. Luke's