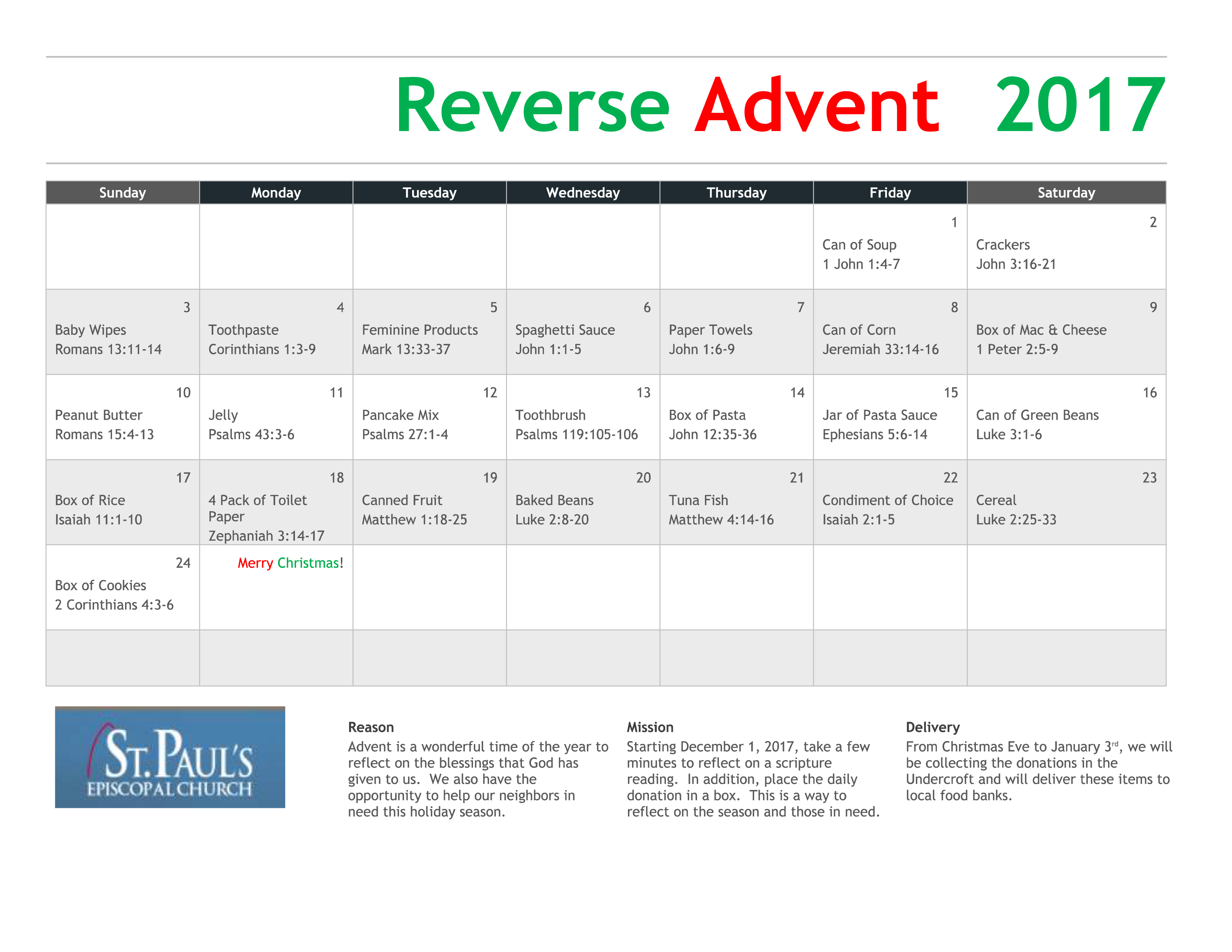 Many of us have seen (or even use) a traditional Advent calendar. In it, we count down the days until Christmas by opening a window on a paper calendar each day, to reveal a new surprise. When I was a child, the windows opened into Bible verses or scenes of the nativity, but there are also Advent calendars filled with candy and chocolate – to be discovered each day.
This year, St. Paul's invites you to participate in a Reverse Advent Calendar. Rather than opening a window to take something (like a piece of candy) each day, a Reverse Advent Calendar encourages giving. Our calendar lists some of the common items that food pantries distribute to those in need. Each day of Advent, we invite you to read some Scripture, perhaps say a prayer, and to donate the item indicated on the calendar by placing it in a special Reverse Advent Calendar box or bag. During the Christmas season (December 25-January 8), seal up the box or bag, and bring it to St. Paul's. We will deliver them to the South Hills Food Pantry.
Download your calendar today HERE, or pick one up at St. Paul's!

You can collect appropriate bags from St. Paul's the week before Advent (Thanksgiving week), or use your own bag or box. Please follow the calendar suggestions as closely as possible – that way, all the food box recipients get the same food.
Please contact Pat Stafford ([email protected]) with any questions.