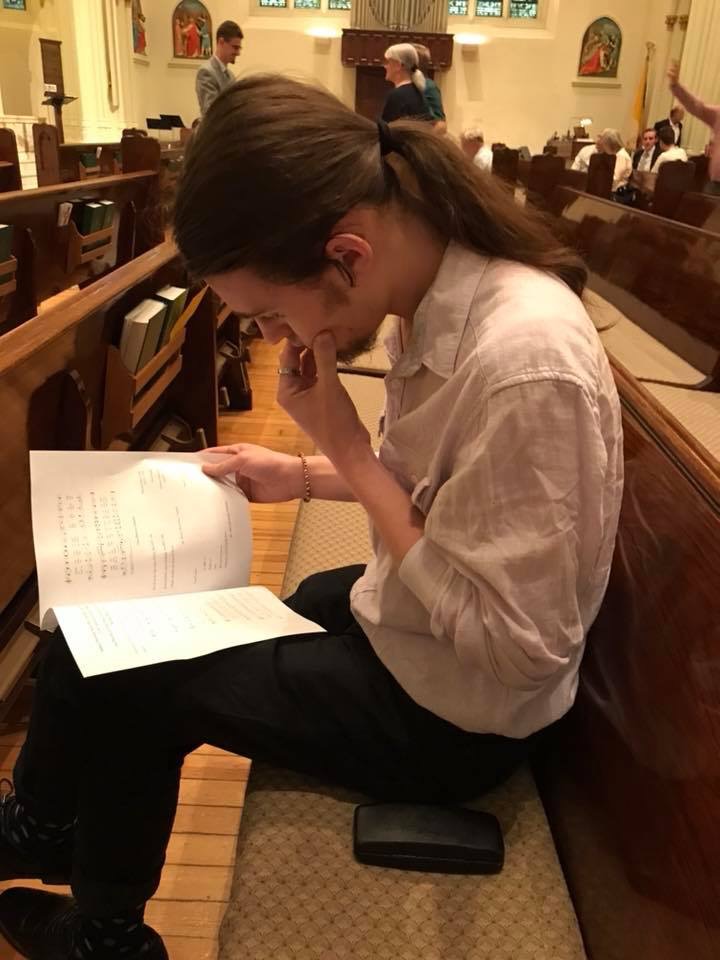 Thomas D. Starr serves as current music intern in the music ministry at St. Paul's. Among other responsibilities, he will assist in planning the 2018-2019 season of Friend's of Music Guild concert series, taking inventory of the music library, and working as an in-residence composer for summer worship services.
He has been an active member of St. Paul's Episcopal for twenty-two years. At an early age, he participated in the Canterbury choir, was part of the Confirmation Class of 2010, and served as the drummer for the 8:45 AM contemporary ensemble for eleven years. He sings bass in the chancel choir.
Tommy's spiritual journey began at a very young age. During the summer of his grade school years, he would spend his time at St. Paul's with his father, Doug. While Doug would practice organ in the church, Tommy would meander into the pews and fall asleep in the church, listening to his dad play. For him, St. Paul's has always been a second home. It is through his connection with God that music has become the centerpiece of his life. Johann Sebastian Bach says, "Music's only purpose should be for the glory of God and the recreation of the human spirit." As a composer, Tommy writes and lives by this philosophy.
Tommy is a recent graduate of Youngstown State University with a Bachelor of Music in Composition.