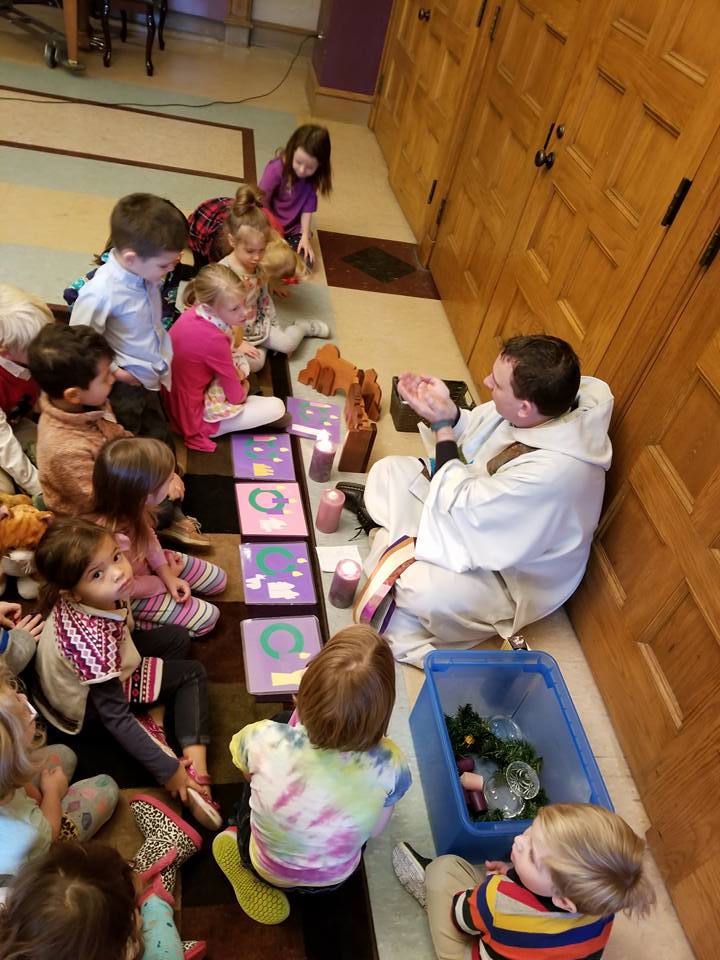 I recently read an article that claims that the average American will spend five years of his or her life waiting in line and six months sitting at red lights. It often time seems that the time between events—the wait—is seen as lost time, not really there, like the Styrofoam peanuts of a Christmas package.
Advent is a season of waiting, a season where we embrace waiting. We wait and we prepare for the coming of Christ at Christmas – the coming of God here with us, Emmanuel. In this season we also look forwards to a future that is not consummated, where Christ's reign of peace, justice and harmony will be complete over all of creation. We wait for that promise, too. In Advent we join with saints of ages past who have waited with hope for Christ's coming again.
Ironically, the waiting we become aware of in Advent draws us to the here and now of our life on earth. We are always living in "in-between" times, between "Christ has Died, Christ is Risen and Christ will Come Again." We also live between the events of our own lives. Waiting is not just filler; it is the place where we spend our lives. In embracing the wait, we begin to glimpse that the signs and wonder of God are right here, right now.
What are you waiting for? Maybe it's a new job or career, the renewal of a relationship with an estranged family member or friend, or the results of a test, or a treatment to take effect, or to get pregnant, or to have a child, or for your children to be a little bit older, or your career to take a turn, or for the economy to turn around, or to retire, or to finally feel comfortable in the life you now lead.
Advent is a season to pray for what it you are waiting for – to live into the questions and the promise of what is not yet. Take time out of this busy season to pause and reflect on what you are waiting for.
Peace,
Noah
The Reverend Noah H. Evans, Rector