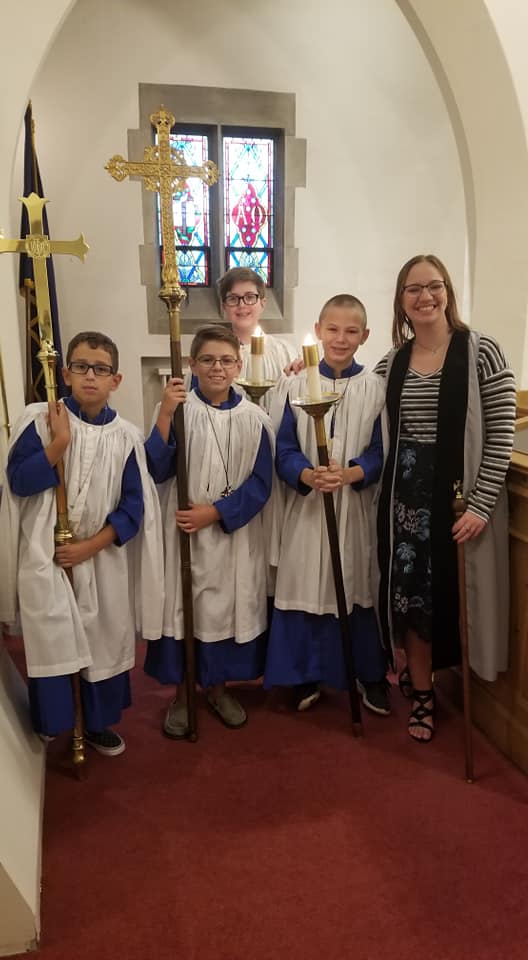 Whenever someone new is found in our midst, it is a gift from God. We are blessed, changed and transformed by their coming to be a part our our community.
As many are noticing, St. Paul's has many new individuals and families right now. We have seen well more than 60 new families over the last few months. Many are also new to the Episcopal Church. Being new to the Episcopal Church is not new to many of us - I estimate about 75% of adult members of St. Paul's grew up in a denomination other than the Episcopal Church. In my stock "Welcome Letter" that we send new families, I say:
"St Paul's is a spiritual home and welcoming community to people of all ages, generations, sexual orientations with many different family and religious backgrounds. Some are lifelong Episcopalians; some were raised in other Protestant denominations or in the Roman Catholic Church; some are new to the Christian faith; some are not quite sure what they believe."
I think this describes us well. In this time of newness in our parish, please join me in welcoming these many new families. Please share with them your own story of coming to St. Paul's or the Episcopal Church as you also hear their. No that we are blessed by their presence, and are also being transformed as they share with us their energy and gifts.
Peace,
The Reverend Noah H. Evans, Rector