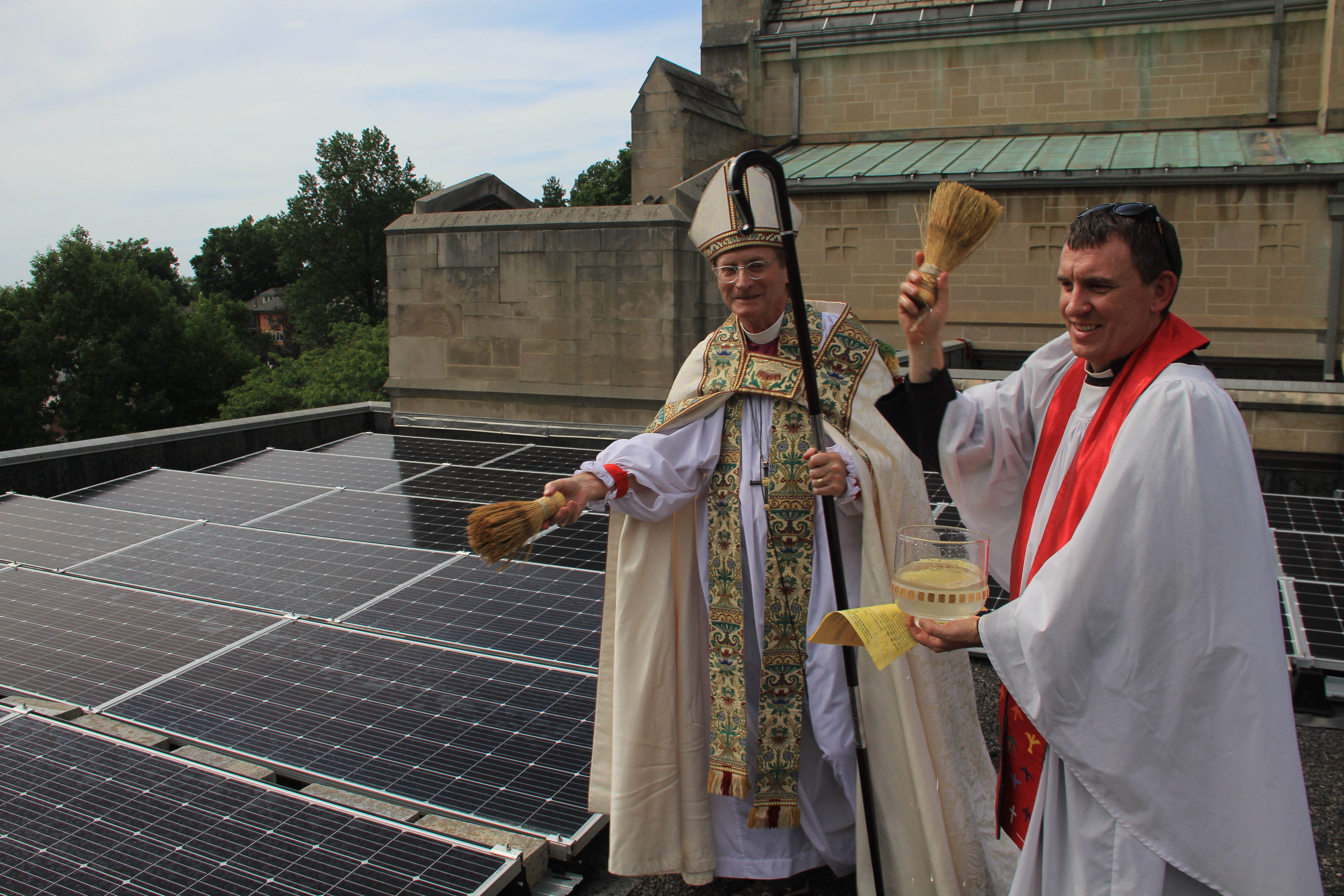 Our Sustainability Committee works to spread knowledge about stewardship of God's creation through educational programming for the St. Paul's Community, as well as partnering with the greater Mt. Lebanon community.
In addition, we work to live into our values of creation stewardship thorough our own environmental impact. Over the past several years, we have reduced our energy consumption through building updates, such as:
LED light bulbs in the worship space, and throughout the building.
Motion-detected light switches that turn lights off in rooms not in use.
New windows in education wing and worship space, to reduce heating and cooling needs.
---
In addition, St. Paul's is the first church in the Southwestern Pennsylvania area to "go solar." Our array of 51 rooftop solar panels were dedicated and blessed with holy water. For the first full month of use, we saw a 70% reduction in the amount of purchased electricity - and some months, the panels could even make more electricity than we use, generating rebates from our electricity provider,
To read our press release, visit https://www.stpaulspgh.org/going-solar/.
See video coverage from the Pittsburgh Post-Gazette here.